University of New Mexico Lobos athletics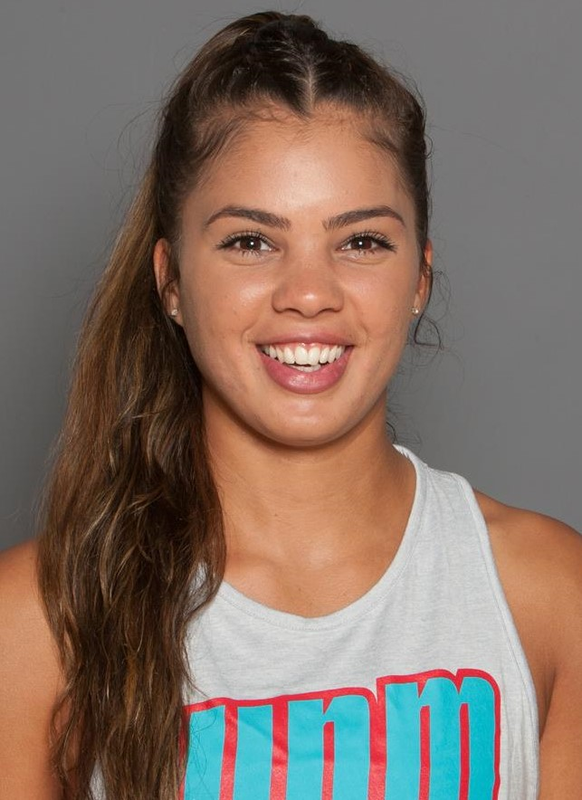 NEW MEXICO
Graduate Student Year | 2019: Competed in all 24 matches with a team-best 19-5 record at the No. 1 court … Played all 24 matches with Lauren Twitty … Compiled a seven-match win streak from March 2 to March 15 and an eight-match win streak from March 16 to April 12 with wins over Arizona, Abilene Christian, Houston Baptist, New Orleans, Texas A&M-Kingsville and Texas A&M-Corpus Christi and Santa Clara … The eight-match win streak ranks third all-time in win streaks for a pair and the seven is tied for fourth … The 19 wins rank tied for sixth for single-season wins …The win percentage of .792 ranks third all-time for single-season winning percentage.
HIGH SCHOOL:  Graduated from Carmen Sol High School… Was the captain and MVP of six school tournaments in 2011 and 2012.
PREVIOUS SCHOOL: Attended the University of Minnesota and earned Academic All-Big Ten… During her time at Minnesota, recorded 1,870 digs, which ranks third in Gopher history… Competed in 133 career matches.
PERSONAL: Born Nov. 17 in Ponce, Puerto Rico… Parents are Daliana Otero and Carlos J. Rosado… Has two siblings:Yavianliz and Yaidaliz… Majoring in sports administration.
WHY UNM: "They provided me a great opportunity to continue playing the sport I love while getting my master's degree."