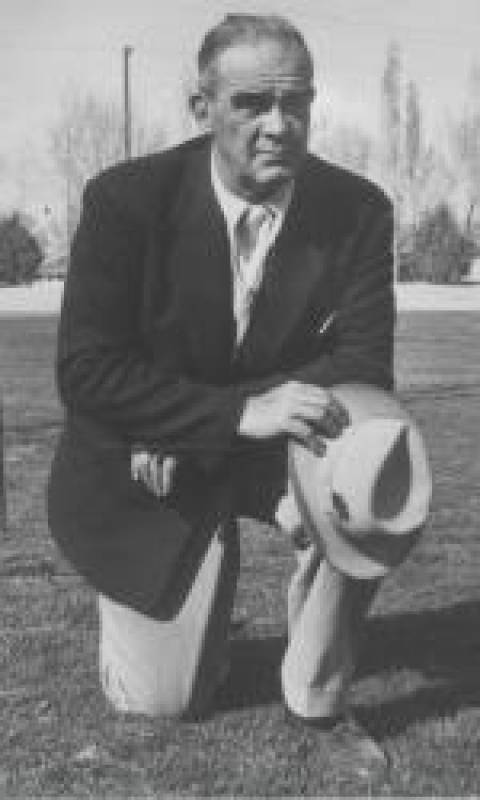 Roy Johnson
Maybe more than any person, Roy Johnson was responsible for the early growth of Lobo Athletics. Arriving in Albuquerque via train in 1920 following a superb athletic career at the University of Michigan, the man nicknamed "Old Iron Head," set about the dubious task of building collegiate-level athletics facilities, many times doing the hard labor with his own hands.
For 40 years, Johnson coached every men's sport UNM offered while teaching physical education. A decorated veteran who served in World War I and World War II, Johnson was the Lobos' director of athletics from 1920-49.
In 1957, while still on the faculty, Johnson received one of the University's most distinguished honors when the new gymnasium – now Johnson Gymnasium – was named in his honor.