University of New Mexico Lobos athletics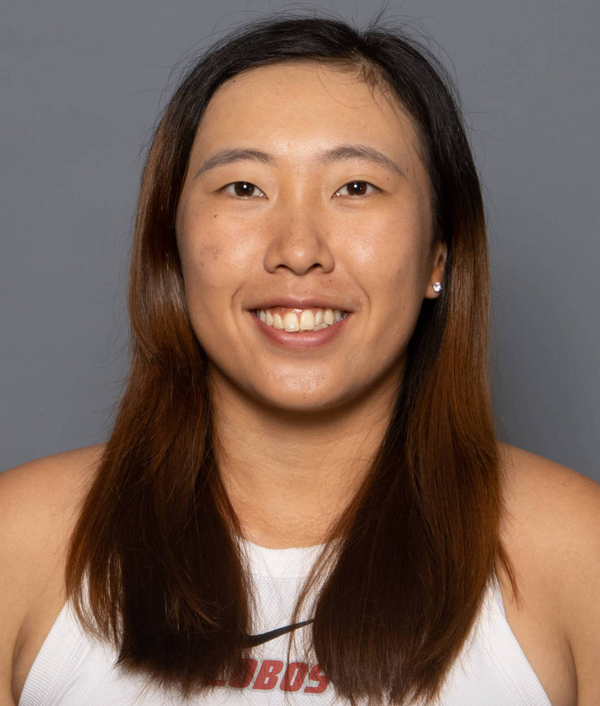 2020-21 (Senior Season)
*Opened the season with four straight wins including a three-set win over Maryjoe Crisologo of Abilene Christian
*Went 3-1 in three-setters in singles.
*Was unbeaten at 4-0 at No. 2 singles
*Clinched a 4-3 win over UTEP with a 4-6, 6-3, 7-6 (7-2) win at No. 1 singles.
*Teamed with Myu Kagayama to go 6-3, including five straight wins.
*Had two unfinished doubles matches, both having the lead at the clinch point.
2019-20 (Junior Season)
*Went 4-1 at the Bedford Cup in Colorado Springs, losing in the semifinals.
*Won both matches at the ITA Mountain Regional.
*Played just one spring match, leading 6-4, 5-5 when UNM defeated Montana.
2018-19 (Sophomore Season)
*Won her flight at the Bedford Cup in Colorado Springs, going 5-0.
*Also went 4-0 in doubles in the Bedford Cup, winning her flight as well.
*Had a string of nine wins in 10 matches from the end of the fall season through January 27.
*Finished off the regular season with a seven-match win streak, going from February 9 through April 19 without a loss.
2017-18 (Freshman Season)
*Four-game win streak from March 5, 2018 against UTSA to April 6, 2018 against Colorado State.
*Won her first singles match with UNM against NMSU on September 28, 2017.
*Won four doubles matches.
Prior to UNM
*Played tennis at Shan-Hua National Senior High School.
*Lettered for three years.
*Team won the national high school championship.
*Finished third in doubles and third as a team in the National High School Games.
Personal
*Parents are Shih-Feng Chen and Tumg Mei Teng.
*Birthday is December 8, 1998
*Majoring in business.
*Favorite Athlete is Roger Federer.
YUE LIN "POLLY" CHEN CAREER STATISTICS
| | | | | | | | | | | |
| --- | --- | --- | --- | --- | --- | --- | --- | --- | --- | --- |
| Singles | Total | 1 | 2 | 3 | 4 | 5 | 6 | Dual | Tour | Conf |
| 2017-18 | 14-13 | — | 3-4 | 0-2 | 1-0 | 1-0 | 2-2 | 7-8 | 7-5 | 1-4 |
| 2018-19 | 22-7 | — | — | — | — | 2-0 | 9-5 | 11-5 | 11-2 | 3-0 |
| 2019-20 | 7-3 | — | — | — | — | — | — | — | 7-3 | — |
| 2020-21 | 6-7 | 2-7 | 4-0 | — | — | — | — | 6-7 | 0-0 | 1-5 |
| Fall 2021 | 5-4 | — | — | — | — | — | — | — | 5-4 | — |
| Career | 54-34 | 2-7 | 7-4 | 0-2 |   1-0 | 3-0 | 11-7 | 24-20 | 30-14 | 4-4 |
| | | | | | | | |
| --- | --- | --- | --- | --- | --- | --- | --- |
| Doubles | Total | 1 | 2 | 3 | Dual | Tour | Conf |
| 2017-18 | 4-7 | — | 1-0 | 1-1 | 2-1 | 2-6 | 0-0 |
| 2018-19 | 20-12 | 1-3 | 7-6 | 1-0 | 9-9 | 11-3 | — |
| 2019-20 | 1-7 | — | — | — | — | 1-7 | — |
| 2020-21 | 8-6 | 2-3 | 6-3 | 0-0 | 8-6 | 0-0 | 4-3 |
| Fall 2021 | 1-6 | — | — | — | — | 1-6 | — |
| Career | 34-38 | 3-6 | 14-9 | 2-1 | 19-16 | 15-22 | 0-0 |