University of New Mexico Lobos athletics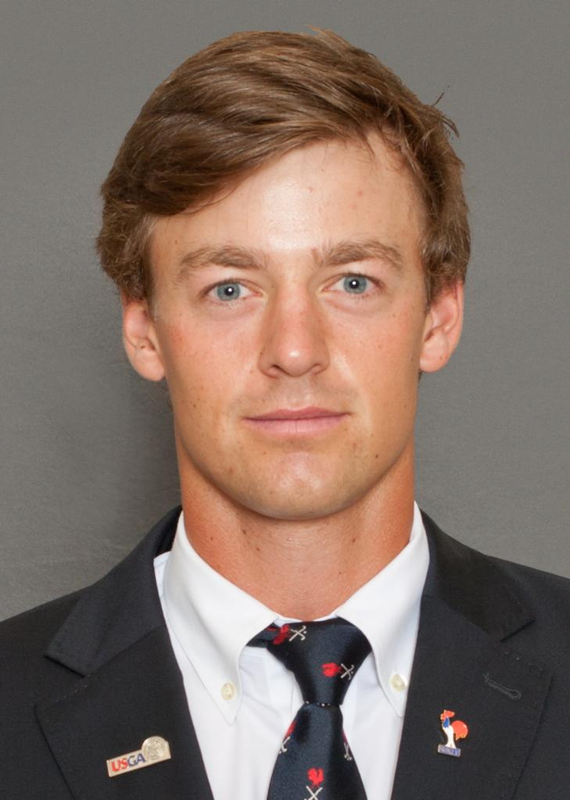 NEW MEXICO: A three-year starter and three-time All-Mountain West performer who brings NCAA Championship Tournament experience to the team along with fellow junior Gavin Green…a two-time Academic All-Mountain selection…his 72.47 strokes per round during his Lobo career ranks him fifth on the school's all-time list.
2013-14 (JUNIOR): Finished No. 105 on Golfweek.com and No. 91 on Golfstat… named to the 2014 PING All-West Region team his second straight honor, and a three-time All-MW selection … matched his best finish of the season — fifth place — at the MW Championship at 1-under 212, helping the Lobos successfully defend their conference crown … also placed fifth at the Royal Oaks Intercollegiate with a 8-under 205 …  tied for seventh at the William H. Tucker Intercollegiate with a 2-over 218 … has nine top-20 and four top-10 finishes in 14 events this season. 
2012-13 (SOPHOMORE): A PING All-West Region selection and an All-Mountain West selection for the second straight year…had seven top-10 finishes in 14 tournaments this season…finished tied for 49th among 156 competitors at the NCAA Championships in Alpharetta, Ga., with a 2-over 212…finished third at the National Invitational Tournament on March 16-17…finished No. 15 in the Palmer Cup rankings for Team Europe…finished 13th at the MW Championships from May 3-5 in Tucson … Won the Grand Prix de Chiberta in Anglet, France with a 9-under 271. … Finished fourth a the Biarritz Cub in Biarritz, France with a 10-under 266.
2011-12 (FRESHMAN): An All-Mountain West selection, alongside teammates John Catlin and James Erkenbeck…played in all 14 tournaments as part of the Lobos' starting five…had six top-five finishes, including an impressive victory at the Aggie Invitational in Bryan, Texas, beating several nationally-ranked players…finished with a 3-under 213 and won by four strokes…nine top-20 finishes overall…averaged 72.29 strokes per round over 42 rounds…had five rounds under 70 and 15 under par…an academic All-Mountain West selection as well.
HIGH SCHOOL: A 2010 graduate of Institution Jeanne d'Arc in Semeac, France … Played for coach Mike Magher … Earned a 25th-place finish at the British Amateur Open … Won the 2011 Grand Prix des Landes-Hossegor event … Was a two-time Grand Prix du Medoc winner from 2009-10.
PERSONAL: Perez was born Sept. 2, 1992 in Semeac, France. … Son of Michel and Dany Perez … Was named to the French Young Team … Favorite athlete is Roger Federer … Favorite food is French food … Majoring in Psychology with a Chemistry minor.
Season

No.
Tour.

No.
Rounds

Avg.
Score

Vs.
Par

National
Rating

Low
Round

In
60s

Par Or
Better

Finish
Pct.

 
Wins

Best
Finish

2011-12
14
42
72.29
0.93
 119
67
6
15
78.8
1
1
2012-13
14
42
72.62
1.33
 155
66
8
18
71.1
–
T3
2013-14
13
38
72.5
0.82
127
67
6
18
75.3
0
T5
Totals
41
122
72.47
1.03
 
66
20
51
75.0
1
1