University of New Mexico Lobos athletics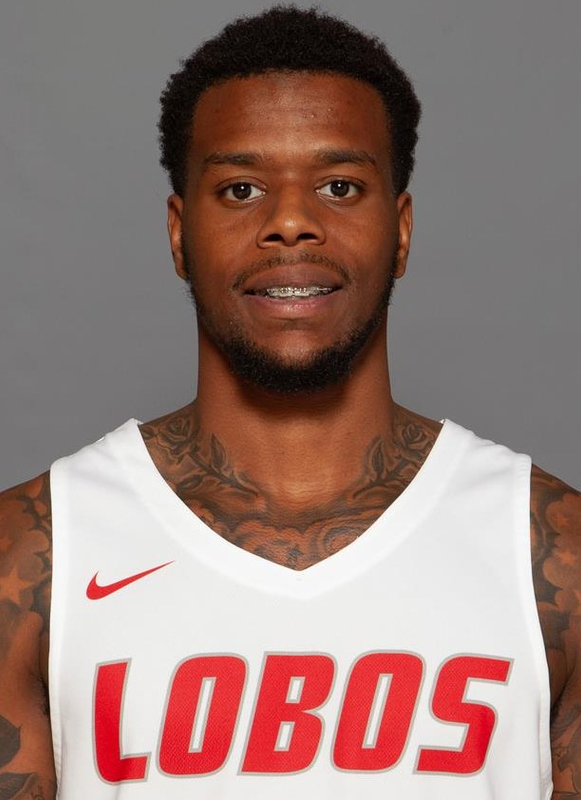 REDSHIRT-SOPHOMORE (2019-20): Made his debut as a Lobo on Dec. 17 vs Grand Canyon after sitting out due to NCAA transfer rules … Saw action in 18 games, starting in five … Registered seven games scoring in double figures … Collected a season-best 20 points on Feb. 11 at San Diego State … Averaged 8.8 points, 3.7 rebounds, 1.2 assists and 1.1 steals per game in 22.7 minutes per game … Shot 47.4 percent from the field (55-116), 30.6 percent from 3-point range (19-62) and 70.7 percent from the free throw line (29-41) … Named 2020 Mountain West Academic All-Conference … Entered transfer portal following the season.
REDSHIRT-FRESHMAN (2018-19 at Utah): Competed in four games for the Utes before departing from the team … averaged 17.8 minutes per game and 45 percent shooting from the floor (9-20) … averaged 35.3 percent from behind the arc (6-17) … went 7-for-8 from the free throw line for 87.5 percent … averaged 7.8 points, 3.0 rebounds and 1.5 assists per game.
FRESHMAN (2017-18 at Utah): Sat out the 2017-18 season as a redshirt for the Utes.
HIGH SCHOOL: Played his prep basketball at Birmingham Charter … started his high school career in Alaska, but after transferring, he led Birmingham High School to a city championship in Los Angeles in the winter of 2017 … helped West Anchorage to a state championship in 2015 … averaged 22.3 points, 8.7 rebounds, 5.6 assists and 2.7 steals per game as a senior … was named the L.A. City Section Player of the Year.
PERSONAL: Born May 23 … son to Carla Winston and Laurian Watkins … has three siblings, Devonaire, Deangelo and Diamond … born May 23 … was born in Anchorage, Alaska … majoring in criminology … hobbies include swimming, playing basketball, video games and listening to music … favorite athlete is Kevin Durant … favorite food is chicken wings … favorite movie is "Friday."