University of New Mexico Lobos athletics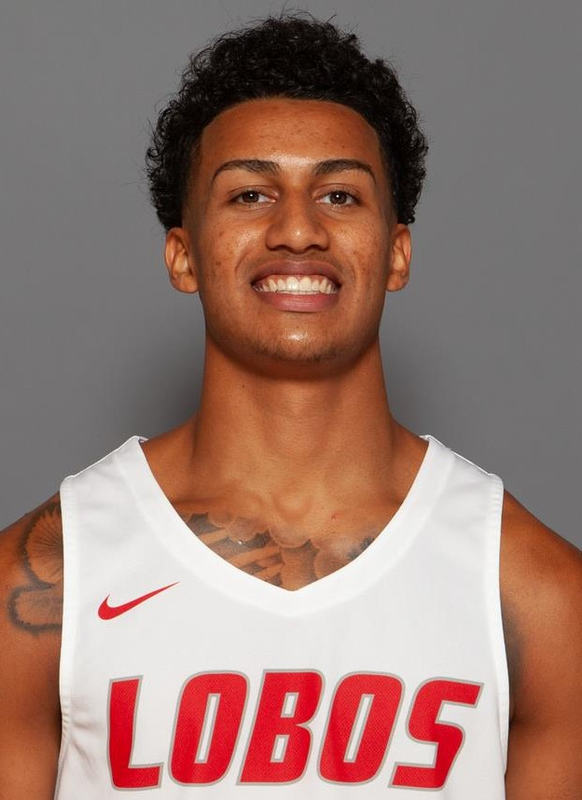 SOPHOMORE (2019-20): Played in 23 games with a pair of starts … Totaled 39 points, 16 rebounds, 14 assists and four steals on the season … Collected a season-most 28 minutes on Jan. 21 in his start against San José State before following it up with 27 minutes in his second start of the season at Nevada on Jan. 25 … Averaged 1.7 points, 0.7 rebounds and 0.6 assists per game with a 2.8 assist/turnover ratio … Shot 51.7 percent from the field, 42.9 percent from behind the arc and 60.0 percent from the stripe.
FRESHMAN (2018-19): Saw action in 23 games as a freshman including six starts… Registered a season-high 10 points and six rebounds on Dec. 30 against the University of the Southwest in a season-most 22 minutes on the floor… Finished his inaugural season with 30 points and 20 rebounds in 169 minutes… Averaged 7.3 minutes, 1.3 points, 0.9 rebounds and 0.4 assists per game… Registered his first career points with a field goal on Nov. 13 against UTEP.
HIGH SCHOOL/AAU: Averaged 15 points, six rebounds, four assists and two steals per game in his senior season at Pasadena High School in Pasadena, Calif… Named a Second Team All-Area selection… Competed at Oldsmar Christian School in Oldsmar, Fla. where he helped his team to the 2016-17 SIAA State Championship his junior year… Played AAU for Florida Vipers, Team Knight and Compton Magic.
PERSONAL: Originally from Miami, Fla.… Parents are Terry Percy and Teresa Disbennet… Has five siblings: Tyler, Brittany, Teghan, Tanner and Aubri… Hobbies include watching movies and playing video games… Favorite movie is Space Jam… Favorite food is pasta.