University of New Mexico Lobos athletics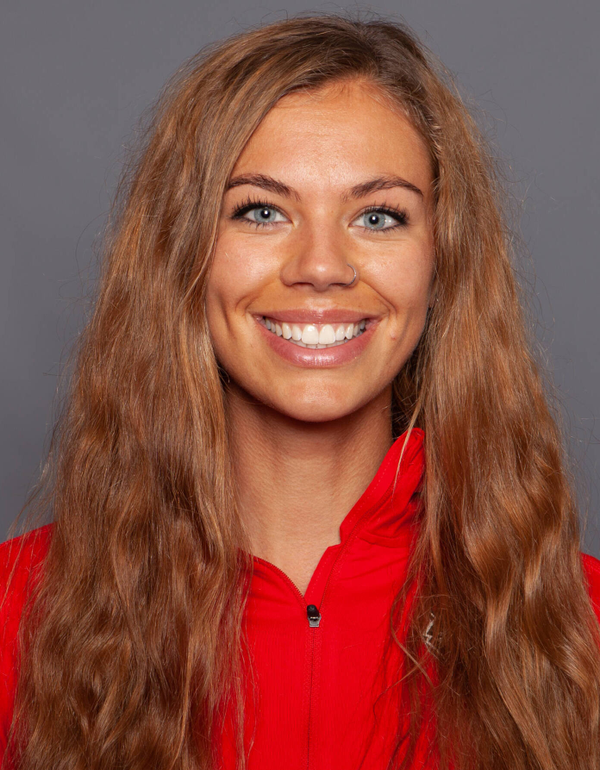 2020-21
Did not compete
2019-20
Did not compete
PREVIOUS SCHOOL (at Washington) | FRESHMAN
2018 XC: Member of the ninth-place team at NCAA, scoring for UW at NCAAs and at the Pac-12 Championships … the No. 5 scorer at NCAAs in Wisconsin, finishing 169th overall, to secure the top-10 finish for the Huskies … also capped the scoring at the Pac-12 Championships with a 32nd-place finish in a time of 20:55 to help UW take fourth … placed 74th overall at West Regionals, sixth on the squad … finished 85th at Pre-Nationals at Wisconsin in the large field and fifth on the team to cap the scoring.
2019 Indoor: Completed the mile run in 4:51.86 at the UW Indoor Preview … lowered her mile best to 4:48.70 at the Last Chance Elite Meet … finished 24th in the 3,000-meters at the MPSF Championships in 9:36.45 … ran a 3k season-best of 9:30.48 at the Husky Classic.
HIGH SCHOOL
Graduated from Davis Senior High School in 2018 … state champion in 2016 and member of the 2015 and 2016 NXN runner-up teams.
PERSONAL
Born Nov. 3 in Davis, Calif. … parents are Malcolm and Liv … has one sibling, Fiona, who joined the Lobos as a graduate transfer in 2020 … chose UNM because, "I was very excited about working with the coaches here, training at altitude and exploring a new place."