University of New Mexico Lobos athletics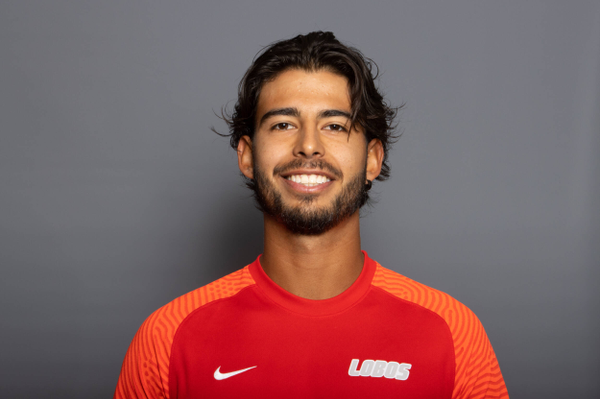 2019-20 (Sophomore Season)
*Played in just two matches, one singles and one doubles.
*Took a 4-2 win at No. 3 doubles with Sergio Molina against Northern Colorado.
2018-19 (Freshman Season)
*Went 9-6 in singles and 7-12 in doubles.
*Went 4-4 in singles in the Spring season.
*Split his time between No. 5 and No. 6 singles.
*Went 3-1 in his debut tournament, the Arizona Invitational.
*Earned his first collegiate win with a 6-2, 6-3 win over Simon Arca Costas of Boise State.
*Also earned a win against Pawel Jankowiak at the ITA All-American 7-6 (9-7), 7-6 (7-2).
*Teamed with Michael Tran to win the backdraw doubles title at the Arizona Invitational, beating Boise State's Simon Stenslund and Maximillen Blancaneaux 7-6 (7-4).
Prior to UNM
*Previously ranked in the top 400 in the junior world rankings.
*Has competed in both men's open and ATP events.
*Was ranked third in the Under 18 age group in his home country of Colombia.
Personal
*Is majoring in business administration.
NICOLAS PRIETO CAREER STATISTICS
| | | | | | | | | | | |
| --- | --- | --- | --- | --- | --- | --- | --- | --- | --- | --- |
| Singles | Total | 1 | 2 | 3 | 4 | 5 | 6 | Dual | Tour | Conf |
| 2019-20 | 0-1 | — | — | — | — | — | 0-1 | 0-1 | 0-0 | 0-0 |
| 2018-19 | 9-6 | — | — | — | — | 1-1 | 3-3 | 4-4 | 5-2 | 1-2 |
| TOTAL | 9-7 | — | — | — | — | 1-1 | 3-4 | 4-5 | 5-2 | 1-2 |
| | | | | | | | |
| --- | --- | --- | --- | --- | --- | --- | --- |
| Doubles | Total | 1 | 2 | 3 | Dual | Tour | Conf |
| 2019-20 | 1-0 | — | — | 1-0 | 1-0 | 0-0 | 0-0 |
| 2018-19 | 7-12 | — | 0-2 | 3-7 | 3-9 | 4-3 | 3-3 |
| TOTAL | 8-12 | — | 0-2 | 4-7 | 4-9 | 4-3 | 3-3 |