University of New Mexico Lobos athletics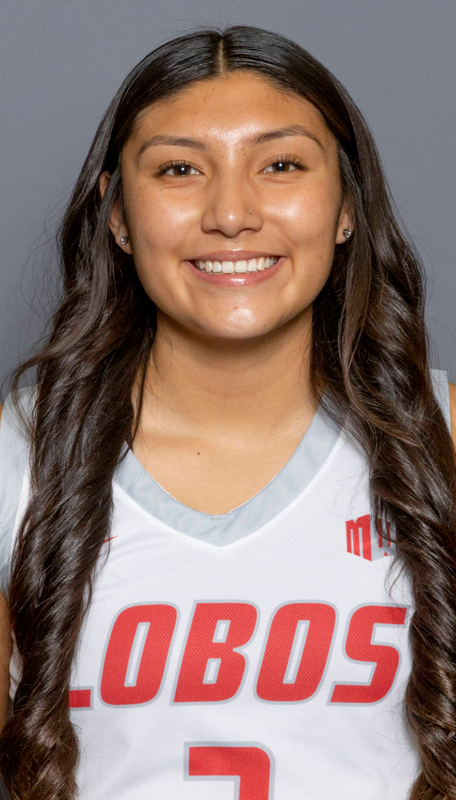 HIGH SCHOOL:  Graduated from Volcano Vista High School … named the 1-5A District Player of the Year in 2019-20 and 2020-21, while also earning first team all-state and first team all-metro during that time span… reached the 1,000-point career milestone in 2021 and was also up for an ESPY award for her game-winning half-court shot to win the 5A title… won the 5A title in 2022… as a sophomore, she averaged 17.9 points per game, 4.1 rebounds per game, 2.2 assists per game and 2.8 steals per game. As a junior, she averaged 16.5 points per game, 3.5 rebounds per game, 1.9 assists per game and 2.4 steals per game.
PERSONAL: Born April 25 in Albuquerque… parents are Alysha and Curtis Chavez… has one sibling: Sonny.
Coach Bradbury on Chavez: "Natalia, "Talie" has a maturity to her game that you typically don't see in young players. She embraces the big moments and has grown her game over the past year. We're looking forward to a big senior year for Talie, and eager to get her on campus."
Chavez on Why She Chose New Mexico:  "I chose UNM because as a little girl it was my dream to wear the cherry and silver and play in The Pit. I also chose UNM because of the fan base and high level of competition."