University of New Mexico Lobos athletics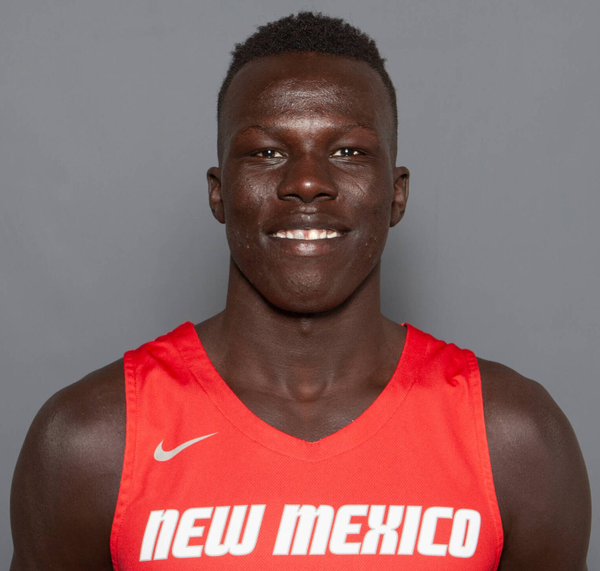 JUNIOR (2019-20): Played and started in all 33 games … extended his consecutive start streak to 56 straight games … averaged 9.6 points, 4.0 rebounds, 1.2 assists and 0.8 steals per game in 27.1 minutes per game … shot 48.0 percent (117-244) from the field and 31.2 percent (29-93) from behind the arc to go along with 72.6 percent (53-73) from the free throw line … accumulated 16 double-digit scoring games including a season-best 22 points in the opening round of the 2020 Mountain West Tournament against San José State … registered a career-high 13 rebounds on Jan. 21 vs San José State … tied his career high in steals with three twice, on Dec. 22 against Houston Baptist and on Jan. 29 against San Diego State … season-most 37 minutes on Jan. 18 at UNLV … finished his junior season just 41 points short of 1,000 career points … named 2020 Mountain West Academic All-Conference … named to the 2019-20 NABC Honors Court.
SOPHOMORE (2018-19): Saw action in all 32 games for the Lobos as a sophomore including 28 starts … started 23 straight games to conclude the season … averaged 9.9 points per game, fourth on the squad, to go along with 4.0 rebounds per game in 26.4 minutes per game … finished third on the team in conference play with 10.7 points per game … racked up a career-high 10 rebounds on March 2 vs Colorado State … collected a career-high five assists three times and a career-best three blocks twice … posted a season-best 23 points against Colorado State on March 2 for his first career double-double (23 pts, 10 rebs) … earned 2018-19 UNM Scholar-Athlete Honors … Also named to the UNM All-Academic Team.
FRESHMAN (2017-18): Played in all 34 games … averaged 19.7 minutes, 9.6 points and 2.5 rebounds per game … shot 55.5 percent from the floor including 46.0 percent from behind the arc … scored a career-high 26 points at Air Force on Feb. 10, 2018 … scored 327 points to rank fourth on the all-time Lobo freshman single-season scoring list … led the team in dunks with seven.
HIGH SCHOOL: Played prep ball at Newington College in Stanmore, NSW, Australia under head coach Rex Nottage … graduated in 2017.
PERSONAL: From Sydney, Australia … was a member of the Australian Junior National Team in the FIBA U18 Oceania Championships … hobbies include playing video games with friends and playing soccer … favorite athletes are Sadio Mané and DeMar DeRozan … favorite foods are pasta and pizza … favorite movies are the Fast and the Furious series.