University of New Mexico Lobos athletics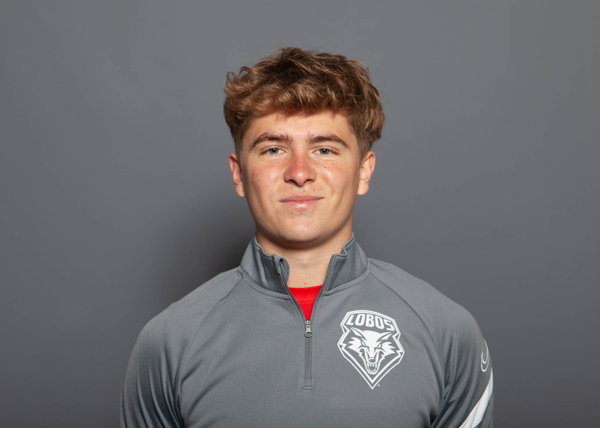 2019-20 (Sophomore Season)
*Went 15-11 in singles and 8-10 in doubles, leading the team in singles wins.
*Went 3-0, winning the French Open Flight at the Wildcat Invitational in Arizona.
*Advanced to the backdraw singles semifinals, going 4-2 at the ITA Mountain Regionals.
*Came back from down 5-3 in the third to clinch a 4-3 win over BYU with a 6-2, 1-6, 7-5 victory.
*Teamed with Raul Dobai and lost in the consolation final of the Wildcat Invitational.
2018-19 (Freshman Season)
*Only played in the Spring of his freshman season, going 10-6 in singles, mostly at No. 5.
*Also went 14-16 in doubles, almost all of the matches at No. 2
*Finished the season winning four of his last five matches in singles.
*Went 2-1 in three-set matches.
*Reeled off 11 straight wins in doubles.
Prior to UNM
*Was highly recruited our of Argentina, where he earned a quarterfinal berth in the Rakiura Junior Cup.
Personal
*Is undecided on a major.
*Favorite surface are hard courts.
FACUNDO BERMEJO CAREER STATISTICS
| | | | | | | | | | | |
| --- | --- | --- | --- | --- | --- | --- | --- | --- | --- | --- |
| Singles | Total | 1 | 2 | 3 | 4 | 5 | 6 | Dual | Tour | Conf |
| 2019-20 | 15-11 | — | — | — | — | 4-2 | 0-2 | 4-4 | 11-7 | 0-0 |
| 2018-19 | 10-6 | — | — | — | 1-0 | 8-6 | 1-0 | 10-6 | 0-0 | 2-3 |
| TOTAL | 25-17 | — | — | — | 1-0 | 12-8 | 1-2 | 14-10 | 11-7 | 2-3 |
| | | | | | | | |
| --- | --- | --- | --- | --- | --- | --- | --- |
| Doubles | Total | 1 | 2 | 3 | Dual | Tour | Conf |
| 2019-20 | 8-10 | — | 1-4 | 3-1 | 4-5 | 4-5 | 0-0 |
| 2018-19 | 14-6 | — | 13-6 | 1-0 | 14-6 | 0-0 | 6-0 |
| TOTAL | 22-16 | — | 14-10 | 4-0 | 18-11 | 4-5 | 6-0 |