University of New Mexico Lobos athletics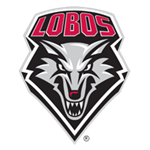 2019-20
2020 Indoors: Finished second in the mile at the UNM Team Open after running a personal-best 4:40.39 (altitude converted) … won the mile race at the Dr. Martin Luther King Jr. Collegiate Invitational in 4:52.27 (4:45.91 altitude converted) … placed sixth in the 3000-meter at the Boston University Sharon Colyear-Danville Season Opener after running 9:35.17 … named the MW Indoor Track Athlete of the Week on Jan. 28 for her first career conference honor … named to the Spring 2020 Academic All-Mountain West Team.
2018-19
2018 XC:  Finished 8th in the open race at the Nuttycombe Wisconsin Invitational, completing the 6K race in 21:25:3 … placed 64th in the women's White race at the Wisconsin Pre-Nationals with a time of 21:26.5.
2019 Indoors: Did not compete.
2017-18
2017 XC: Competed at five meets, scoring three times … opened her season at the Notre Dame Invitational, placing 37th overall (and sixth on the team) with a time of 17:09.8 … scored at the Wisconsin Invitational, running 20:53.6 to place fifth on the team and 60th overall … 20th-place finisher at the Mountain West Championships, running 21:35.60 … scored again at the NCAA Mountain Regional, running 21:04.3 to place 34th overall and fifth on the team … UNM's No. 5 at the NCAA Championships in Louisville, running 20:36.67 to place 85th overall and help secure the Lobos' second national title in the last three years.
2018 Indoors: Ran in five meets, including the NCAA Championships… Placed first in the mile at the New Mexico Classic with a time of 4:48.32*… Helped her team place second in the DMR (10:57.77*) at the Mountain West Championships where they set a UNM record, she ran a 2:09.0 in the 800-meter leg of the DMR… Helped her team place tenth in the DMR (11:13.21) at the Mountain West Championships where she ran a 2:06.94 in the 800-meter leg of the DMR
2018 Outdoors: Competed in six meets… To open her season she placed second in the 2000 steeplechase at the Don Kirby Tailwind Open running it in 6:51.07… Placed third in the 1500 at the Bobcat Classic (4:30.98)… Competed in the 3000 steeplechase at the Payton Jordan Imitational with a time of 10:26.46… Ran in the NCAA West Preliminary Round of the 3000 steeplechase (10:15.77).
XC HONORS
NCAA Cross Country Champion: 2017