University of New Mexico Lobos athletics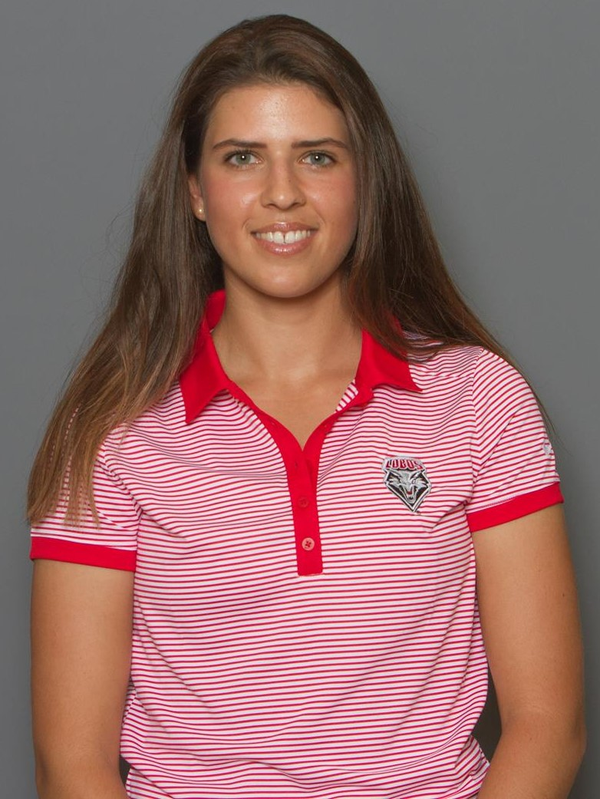 JUNIOR (2016-17): Carried a 77.28 scoring average …  Lowest competitive round was 73 last season (3x) in the Branch Law Firm Dick McGuire Invitational round two, Lady Paladin Invitational round two, and first round of the Texas Longhorn Invitational … Played in 8 invitionals including the Mountain West Conference Championships.
SOPHOMORE (2015-16): Carried a 75.78 scoring average over 32 tournament rounds, the third lowest average on the team … Her GIR percentage of 70% was the second best on the team … Also second best on the team was her bunker save percentage of 32% … Lead the team in 2-putt percentage (69%) … Had the fourth lowest Par-4 scoring average on the team at 4.28.  
FRESHMAN (2014-15): Played 29 rounds … Average Score 76.76 … 57 Birdies … Season best of 69 at Mountain West Championship … 2014-15 Women's Collegiate Golf All-American Scholar.
HIGH SCHOOL: Member of the French team (Vieille-Toulouse).
PERSONAL: Born in Toulouse, France … Parents are Valerie and Francois Moisand … Favorite athlete is Antoine Griezmann … Favorite food is pasta … Favorite movie is "Invictus" …. Enjoys listening to music and hanging out with her friends.