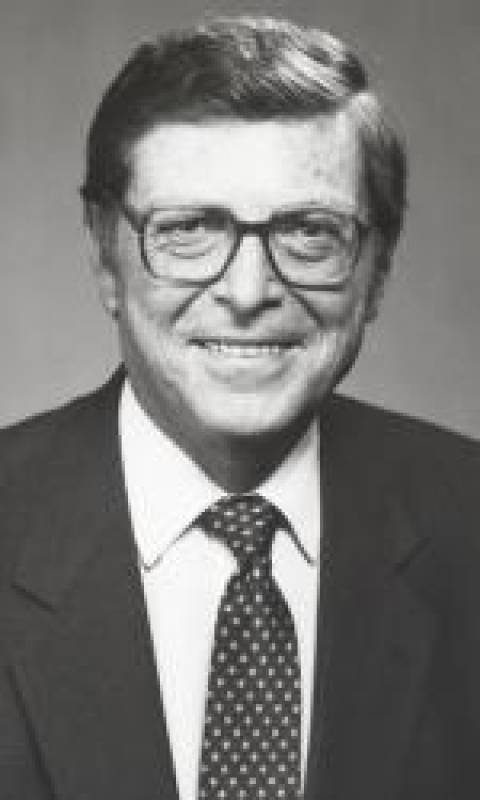 Pietro Domenici
Pietro Vichi "Pete" Domenici served six terms as a United States Senator, from 1973 to 2009, the longest tenure in the state's history. During Domenici's tenure in the Senate, he played pivotal roles on critical national issues such as justice, natural gas policy, clean air legislation and development of alternative energy sources.
Born in Albuquerque in 1932 to Italian-American parents, Domenici grew up working in his father's grocery business. He starred as a pitcher at St. Joseph's College – the forerunner to the University of Albuquerque – where he fashioned a sterling 26-2 record. Domenici transferred to UNM where he posted a 14-3 record as a senior when he earned All-Skyline Conference honors. After earning a degree in education from UNM in 1954, Domenici pitched one season for the Albuquerque Dukes, the farm club for the Brooklyn Dodgers.
Domenici earned his law degree from the University of Denver in 1958, then returned to Albuquerque to enter private practice. His first political race was 1966 when he successfully ran for the Albuquerque City Commission. Six years later, Domenici became the first New Mexico Republican in 38 years elected to the U.S. Senate.