Lobos Add Three for Women's Tennis
ALBUQUERQUE, N.M. — Head Coach Vicky Maes has announced the addition of three new student-athletes to the Lobo women's tennis roster. All three will bring college experience to the table as they are all transfer students. Ke Syuan Jhang, from Taichung, Taiwan will join the Lobos after spending two years at the University of Idaho, Leonie Hoppe, from Munich, Germany played for UConn, and Maud Vandeputte, from Aarschot, Belgium spent her freshman year at Christian Brothers University.
"We are very excited to add Ke Syuan, Leonie and Maud to our squad for the 2022-2023 season. These young women were looking for a competitive, hardworking, cohesive team and felt strongly UNM checked all those boxes. All three are tremendous young people who understand our culture and will represent our values well. Excellent as they are as players, their past experience in college tennis will help them have an immediate impact on our program.," said Maes, who will enter her fourth year as the head coach in 2022-23.
As an introduction: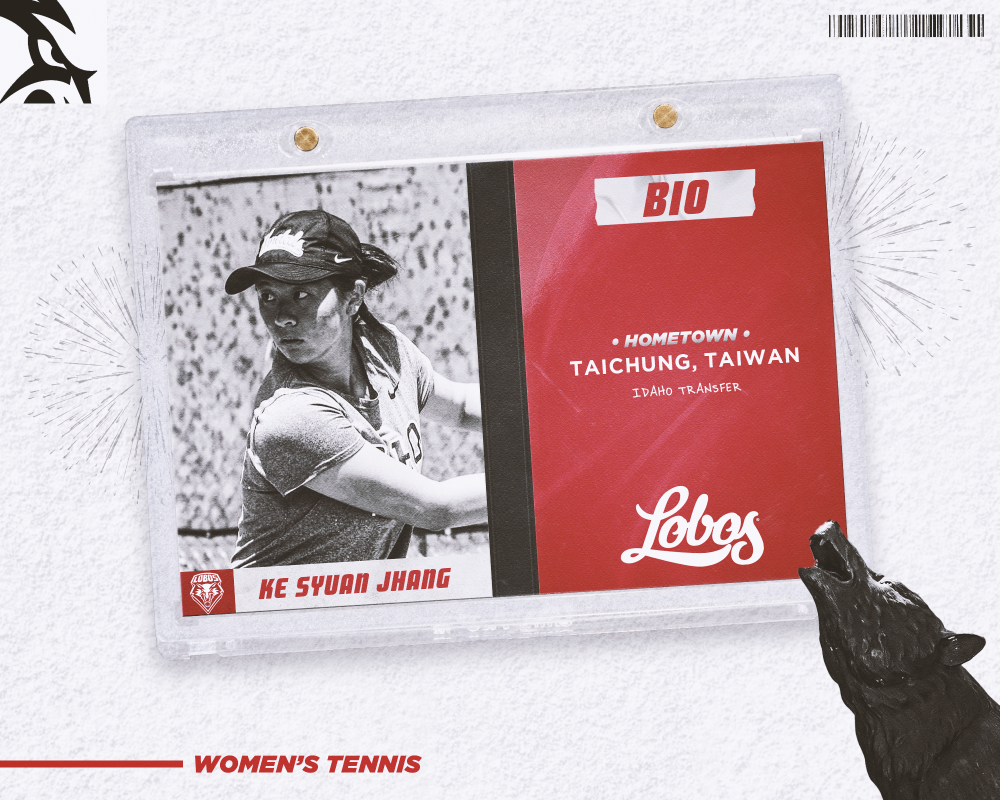 Ke Syuan Jhang (KOE SHAN JUNG) is transferring to UNM from the University of Idaho. She played two seasons for the Vandals and brings with her a career mark of 18-7 in singles. This past season at Idaho, Jhang opened playing at No. 3 singles but quickly moved her up to No. 1 for the Vandals., where she went 5-1, tallying wins over the top players from Gonzaga and Washington State. Jhang is also a very effective doubles player, playing #1 doubles for the Vandals the entire season in 2021-2022.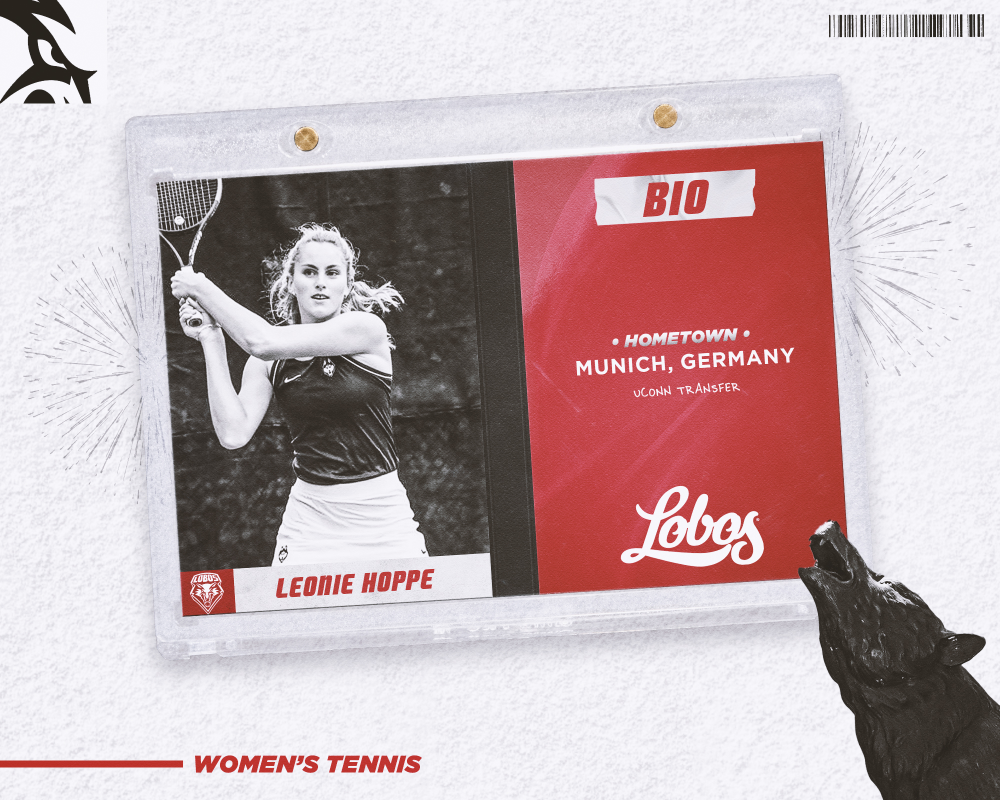 Leonie Hoppe is from Munich, Germany and is transferring to UNM from UConn. She played two seasons for the Huskies, where she owns career records of 25-20 in singles and 27-16 in doubles. Last year, she played the top three spots in singles, going 19-14 overall including 13-8 in the dual match season. Hoppe earned a BIG EAST Women's Tennis Player of the Week honor in April of 2021.She is also a great doubles player, representing the Huskies at the top spot her entire career. This season, Hoppe went 16-15 in doubles and, in 2020-21, 11-1, earning UConn's very first national ITA ranking at No. 87.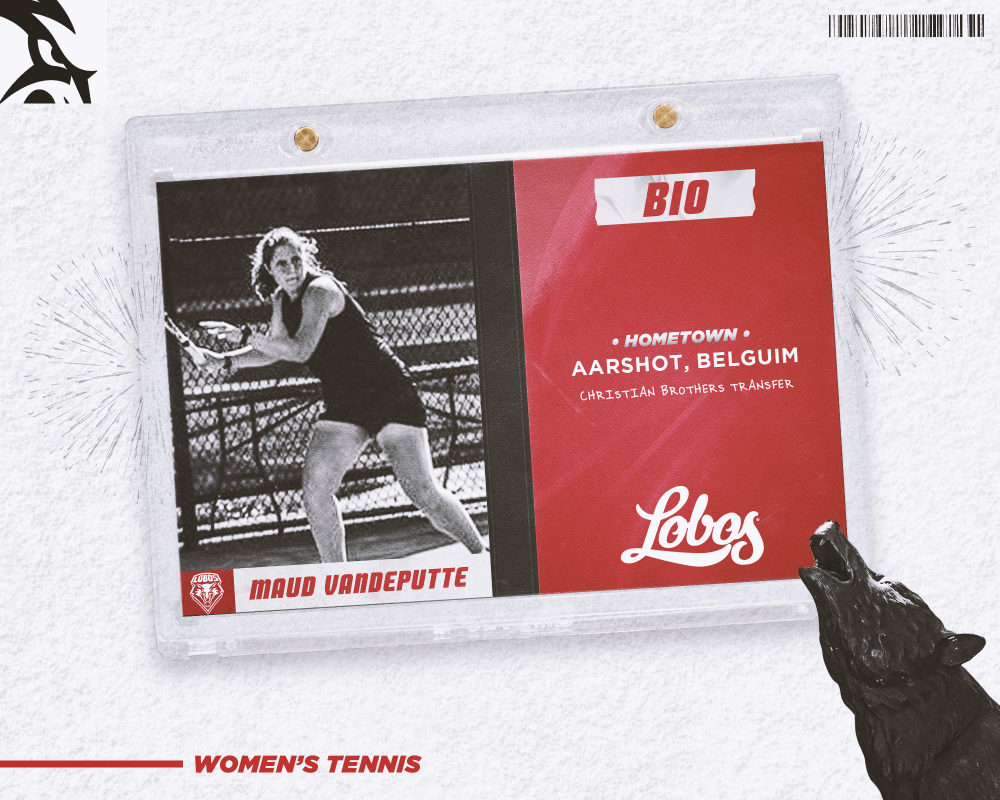 Maud Vandeputte is from Aarshot, Belgium and is transferring to UNM from Christian Brothers University.  She was part of a team that won the most dual matches in CBU history (15). Vandeputte played #2 for CBU and was twice named Gulf South Conference Freshman of the Week. At her position, Vandeputte went 15-4 in singles, with all four losses coming in a close three sets. In doubles, she achieved a 15-5 record, earning her 30 combined wins as a freshman. Vandeputte has a twin sister, Bente, who plays for St. Francis.