Men's Hoops Adds Marin and Padgett
ALBUQUERQUE, N.M. — The University of New Mexico men's basketball team has added two more student-athletes to its roster for the upcoming 2020-21 season, the program announced Friday. Guard Isaiah Marin and forward Logan Padgett are set to join the team this fall.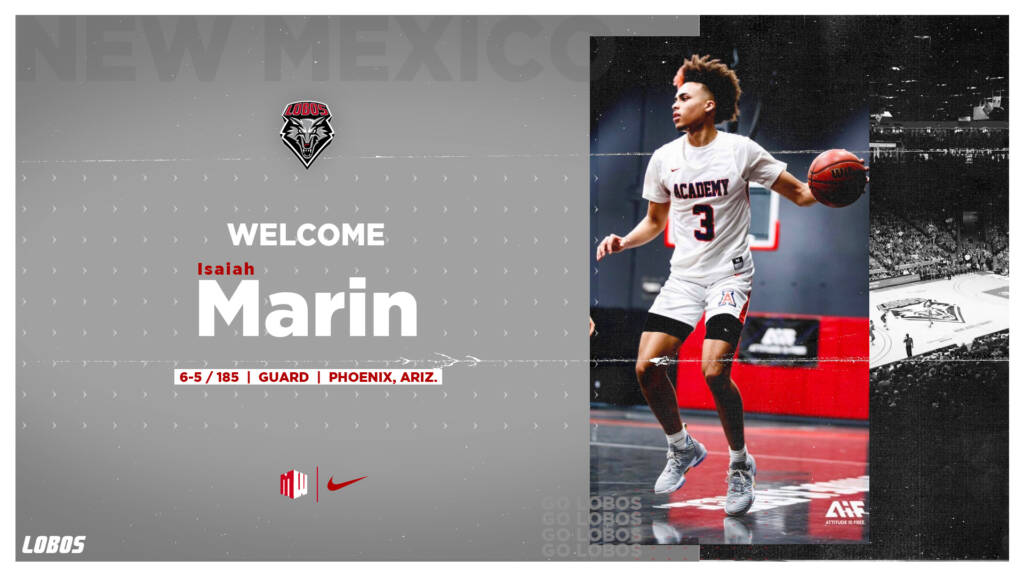 Isaiah Marin | 6-5 | 185 | G | Phoenix, Ariz.
Marin comes to Albuquerque from Phoenix, Ariz. where he competed at Buckeye Union High School. He was a three-time All-Region First Team honoree while averaging 18.0 points, 6.0 assists and 5.0 rebounds per game as a point guard.
"Isaiah is a gifted young man with impressive size and skill for a guard. His commitment and loyalty to us throughout the summer has been humbling," head coach Paul Weir said. "We can't wait to get him here and have him join our team. He is the total package that I hope will make him a great Lobo."
Following his time at Buckeye Union, Marin competed at College Prep Academy in 2019-20 where he averaged 17.0 points, 6.0 assists and 4.0 rebounds per game.
"I believe UNM is a great fit for me." Marin said. "I believe UNM is not only going to help me on the court, but also in the classroom. Coach Weir was solid during recruitment and he's a coach who thinks bigger than basketball. Those are the things that initially attracted me to UNM."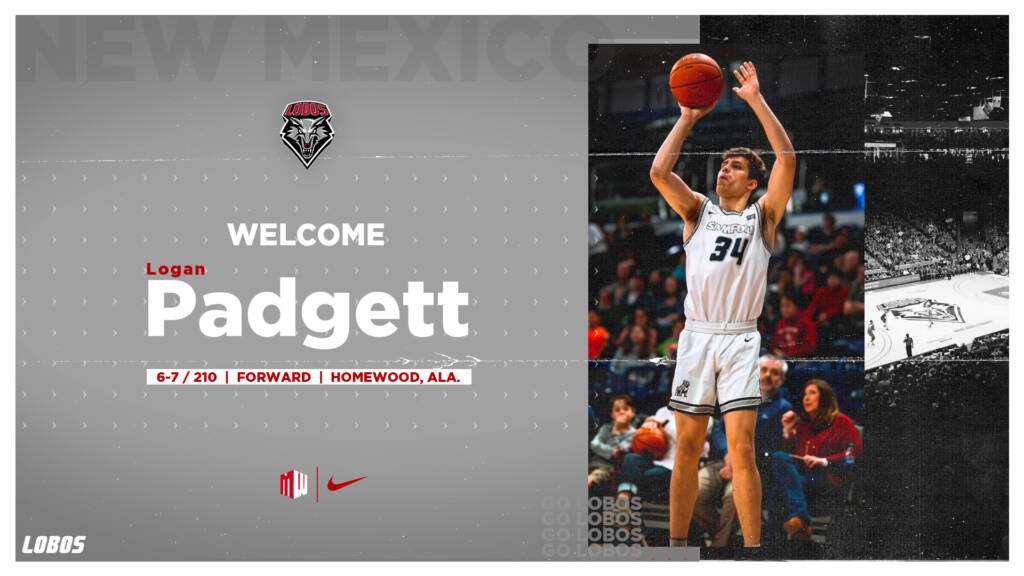 Logan Padgett | 6-7 | 210 | F | Homewood, Ala.
Padgett comes to the Lobos as a transfer from Samford University in Birmingham, Ala. where he competed in 33 games as a freshman, starting eight, while averaging 17.6 minutes per game.  He posted 3.3 rebounds and 2.4 points per game in his inaugural season while registering 14 assists, 10 steals and five blocks on the season.
"Logan had a terrific freshman year and his experience is welcomed with open arms," head coach Paul Weir said. "He has versatility at both ends of the court which fits in perfect with our style of play. We all really look forward to coaching him and watching him grow here as a Lobo."
Prior to his time at Samford, Padgett graduated with an advanced diploma from Homewood High School in Homewood, Ala. While at Homewood, Padgett helped lead his team to the area, regional and state championships in 2016 along with the Metro Tournament Championship in 2019. He averaged 18.0 points, 11.0 rebounds and 5.0 assists per game as a senior to cap his high school career, which he finished with 14.0 points, 10.0 rebounds and 2.0 assists per game. He was named to both the All-Area Team and the All-Area Tournament Team in both 2018 and 2019 while also earning a spot on the Steel City All-Tournament Team in 2018.
Padgett is also the son of Scott Padgett, a former Kentucky All-American and first-round NBA draft selection, who recently joined the Lobo coaching staff.
"The reason I chose UNM is the love for basketball in the city, the top-notch facilities, and I believe this is the best place to better myself as a player and a person" Padgett said.