Women's Tennis Signs Megan Callison-Martinez to NLI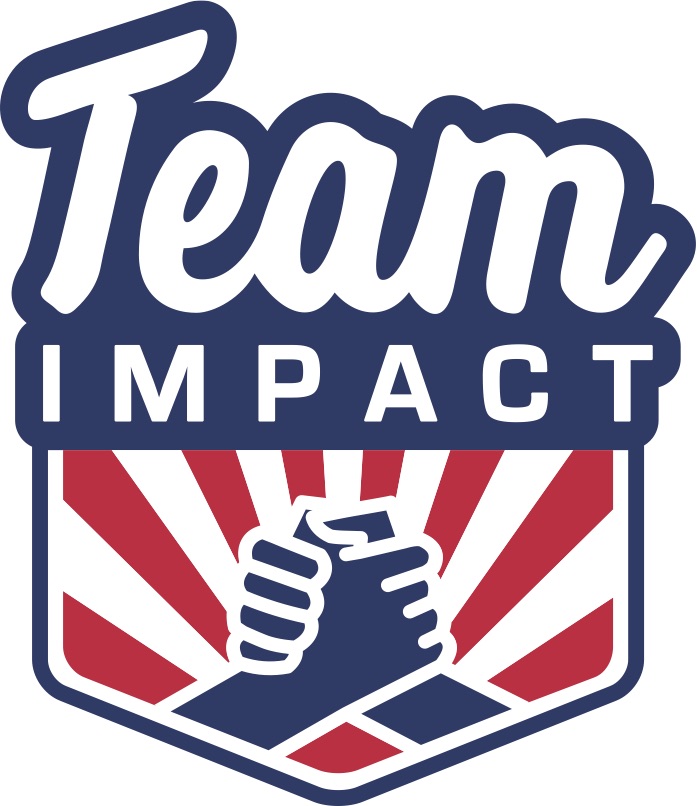 ALBUQUERQUE, N.M. — Try as you might, you will not find Megan Callison-Martinez on TennisRecruiting.net and in fact, you won't find her on any sort of tennis recruiting sites.  She's not on a high school tennis roster either.  In fact, she has never swung a tennis racquet.  In tennis, she has never won.
 
In life?  That's a very different story for Megan Callison-Martinez, because in life, all she does is win, regardless of what has been thrown at her.
 
The University of New Mexico women's tennis program, in conjunction with Team IMPACT, signed Megan Callison-Martinez to a National Letter of Intent, making her a Lobo with the women's tennis team.  The NLI signing took place in the Lobo Tennis Club with friends, family and members of the local media in attendance.
 
UNM is one of five schools in the Mountain West that is working with Team IMPACT, joining Boise State, San José State, Nevada and UNLV.
  
Team IMPACT is a national nonprofit that matches kids with serious and chronic illnesses to local college athletic teams, forming life-long bonds and life-changing outcomes.  Since 2011, Team IMPACT has matched more than 1,400 kids with college athletic teams on 500 campuses in 48 states, impacting more than 40,000 student athletes.  Team IMPACT works with kids battling serious or chronic illnesses, ages 5-16—and currently has more than 1,200 teams waiting to be matched with a child.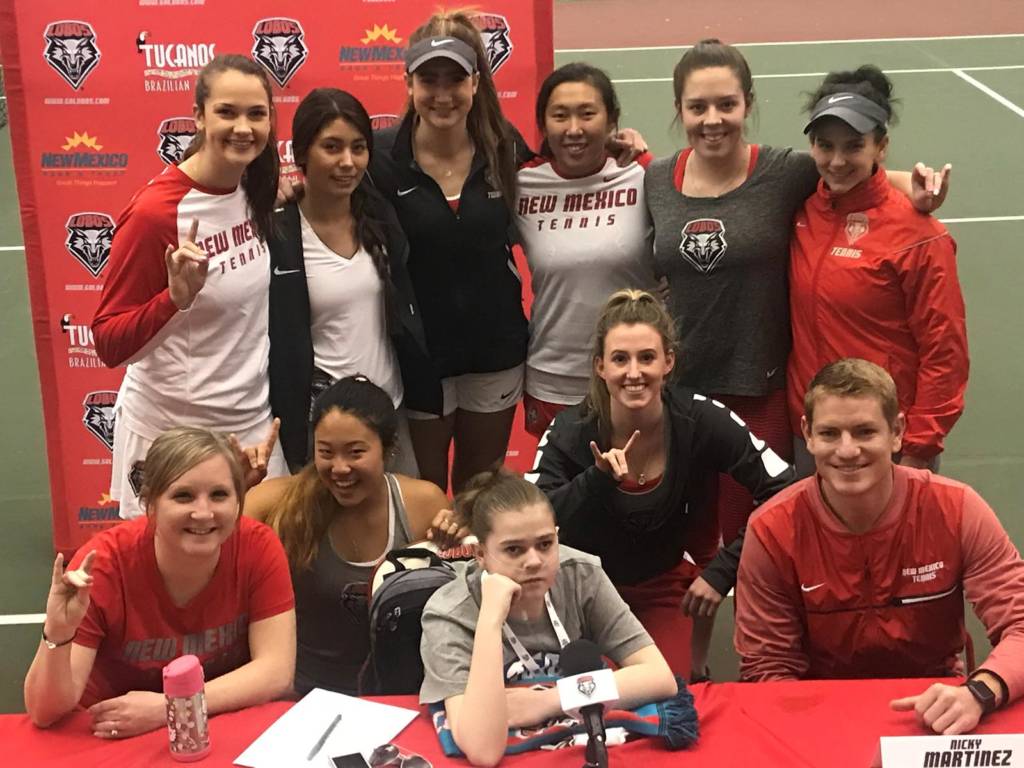 With Megan flanked by her parents on either side of her, women's tennis head coach Stephanie Wooten-Quijada welcomed everyone to the conference, and officially offered Megan her NLI.  "We are proud to announce that Megan Callison-Martinez will be joining our team today and signing a National Letter of Intent," said Wooten-Quijada.
Megan, who isn't able to talk much, signed the NLI herself and told the assembled group "thank you."
 
 Callison-Martinez suffers from cystic fibrosis, autism and pulmonary hypertension, among other ailments.  Due to her chronic illness, she lives with her parents within 20 minutes of UNMH, and is on pediatric hospice.  She gets around with the use of a scooter, although she wanted to sit in a Lobo chair for the press conference.
 
Her father Nicky Martinez spoke at the press conference as well, thanking both Team IMPACT and UNM for helping to make Megan's dream come true.  He also told about how Megan has defied the odds seemingly every day, as he and Jenna Callison, Megan's mother, were told that she most likely wouldn't live to see her 5th birthday.  Now, Megan is 16, and will have a signed NLI that will be framed and hanging in her room.
When her father asked her how it felt to be a Lobo tennis player, Megan told her dad, and the group, "Happy", and she wasn't the only one who felt that way.
 
We are proud to welcome Megan Callison-Martinez to @UNMLoboWTennis! To donate, visit her GoFundMe Page: https://t.co/gNsTCUwInV. #GoLobos pic.twitter.com/xZEAaSHy8m

— New Mexico Lobos (@UNMLOBOS) February 20, 2018
 
To learn more about Megan and her wonderful story, and to donate to Megan's "Bucket List", please visit https://www.gofundme.com/megans-bucket-list, and if you are reading this and know of a courageous child who might be a fit for the program, please visit: www.goteamimpact.org.
 
NOTE:  Megan's story will receive a great boost from the Mountain West, as the league office will be putting together a package on Megan to run during Mountain West Network broadcasts of the women's basketball tournament.