Join the Lil' Lobos Kids Club!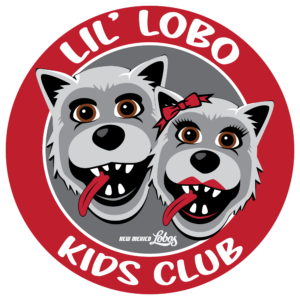 Lil' Lobos Membership Package Benefits
Admission to a single football, men's basketball, and women's basketball game. Admission to THREE GAMES of each of the following sports: volleyball, soccer, baseball and softball.
Lil' Lobo t-shirt
Lobo water bottle
Lanyard (Credential)
Drawstring bag
Birthday gift and a shoutout at desired game!
Member Events: To be announced
Three exclusive events for 2022-2023 membership
Opportunity to meet UNM student-athletes at member events
Membership Details
Cost: $35
Open to all children 8th grade and younger
Membership runs August 2022 through July 2023
Sign up HERE