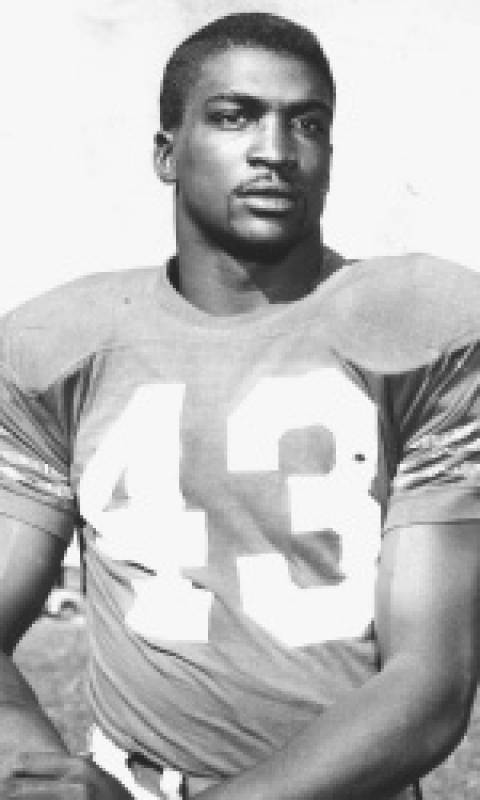 Don Perkins
No. 43 is a football jersey number that will never be worn again. Lured out of Waterloo, Iowa, by head coach Dick Clausen in 1956, Don Perkins wasted little time in establishing himself as a premier football player.
Perkins became New Mexico's second All-America for his play in 1959, finishing first in the nation in kickoff returns (34.7 yards a return) and eighth in scoring with 74 points. The highlight of the season was a three-TD performance against Air Force, including a 64-yard reception for a score, in the Lobos' thrilling 28-27 comeback victory.
A three-year letterman (1957-59) and a two-time All-Skyline Conference selection (1958-59), Perkins was a versatile performer running, catching, and returning kicks. He racked up 3,466 all-purpose yards in his career. Perkins went on to star with the Dallas Cowboys from 1961-68. A two-time Pro Bowl selection, Perkins rushed for 6,217 career yards and is a member of the Cowboys' Ring of Honor. He was inducted into the state of Texas Sports Hall of Fame in 2006.