University of New Mexico Lobos athletics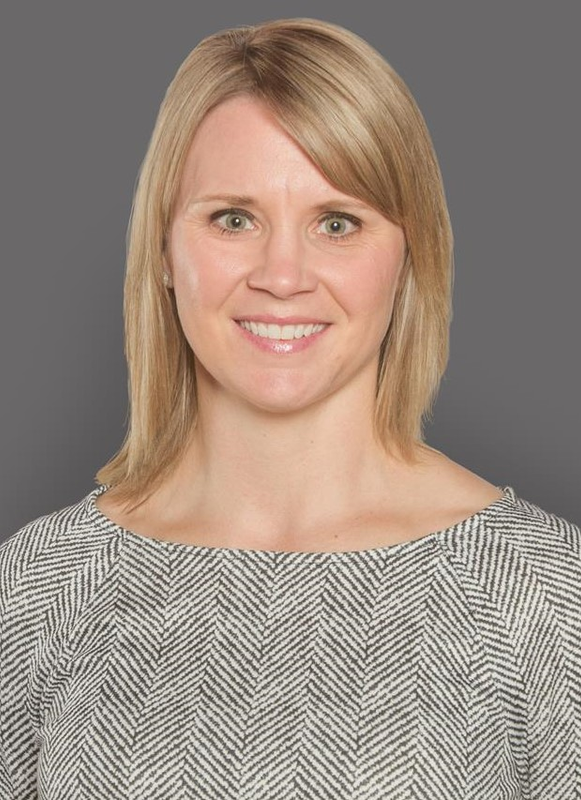 Valerie King enters her seventh season with The University of New Mexico women's basketball program, but her first as associate head coach after being promoted in June 2022. Prior to coming to New Mexico, King spent six seasons as current UNM head coach Mike Bradbury's assistant coach at Wright State. Additionally, King was on his staff during his three-year tenure at Morehead State.
In her time at UNM, King has helped the Lobos to a 120-65 (.649) record over the past six seasons. In three of those campaigns, the Lobos have eclipsed the 20-win mark and in four of the last five seasons have made the postseason. The consecutive 20-plus win seasons in 2017-18 and 2918-19 with King on staff are the first for the program since the 2007-08 – 2008-09 seasons.
During the 2021-22 season, the program established several program records under King's guidance. UNM set the program record in made three-pointers (346), a program-best 171 made three-pointers in conference season, as well as a program-record 596 assists on the season and 292 in conference games. In addition, the Lobos made a program-high 523 field goals in conference and scored the most points in conference in program history with 1,413 points. On Jan. 6 at Utah State, the Lobos set the program record and the MW record in made three-pointers in a game with 21, and three games later made 19 three-pointers for the second most in a game in program history. The Lobos also went on a nine-game win streak, the second longest in program history.
Nationally, New Mexico ranked in the top 10 in the NCAA in made three-pointers (third), made three-pointers per game (fifth, 9.6 per game) and in assists (10th). In total, UNM ranked in the top 30 in nine categories, including scoring offense (14th, 76.7 points per game), assists per game (16th, 16.6 per game), assist/turnover ratio (18th, 1.21), field-goal percentage (19th, 45.1 percent), blocked shots (25th, 147) and three-point field-goal percentage (30th, 35.1 percent).
UNM won seven MW weekly conference honors (four player of the week and three freshman) as well as added six postseason Mountain West honors with a conference-high three all-conference players in Antonia Anderson, Shaiquel McGruder and Jaedyn De La Cerda, an honorable mention in LaTora Duff, an all-defensive player in McGruder and an all-freshman in Paula Reus.
In the 2020-21 campaign, King was instrumental in UNM's Mountain West regular season championship, the first outright in program history and the first regular season title since the 2004-05 season.
Overseeing the guard development, the Lobos produced one of the most prolific offenses not only in the conference, but in the country, finishing among the top 25 in several categories. Among them, UNM finished fourth in the NCAA in made three-pointers per game (10.2), sixth in assist-turnover ratio (1.40), ninth in scoring offense (81.2 points per game), 14th in fewest turnovers per game (12.0) and assists per game (16.8) and 22nd in scoring margin (12.7). The Lobos led the Mountain West in scoring offense, scoring margin, assists per game, turnover margin, assist-turnover ratio and made three-pointers as well as second in field-goal percentage and steals per game.
UNM set a program record in scoring with 120 points against Arkansas-Pine Bluff on Dec. 17, 2020 and in the process, made 17 three-pointers, falling just one short of tying the program record. Further, the Lobos registered 90-plus points in five games and 80-plus points in 11 of the 20 games on the season.
Four Lobos finished the 2020-21 season averaging double figures in points per game with six players finishing in double figures in scoring in two games (the only times it has been accomplished in program history), five players in five games and four in seven games.
As a result of UNM's successful season, five players were named to the All-Mountain West Team with guard LaTascya Duff also earning the superlative of Sixth Person of the Year. Duff was just the second Lobo to win the sixth person award. Making the all-conference team for the first time were Duff, Jaedyn De La Cerda and Antonia Anderson, as well as Ahlise Hurst earning the honorable mention distinction.
In 2018-19, the Lobos went 24-7 overall and returned to the WNIT for a second-straight year. The return trip to the WNIT marked the first time that program had made consecutive postseason trips since the 2008-09 – 2009-10 seasons.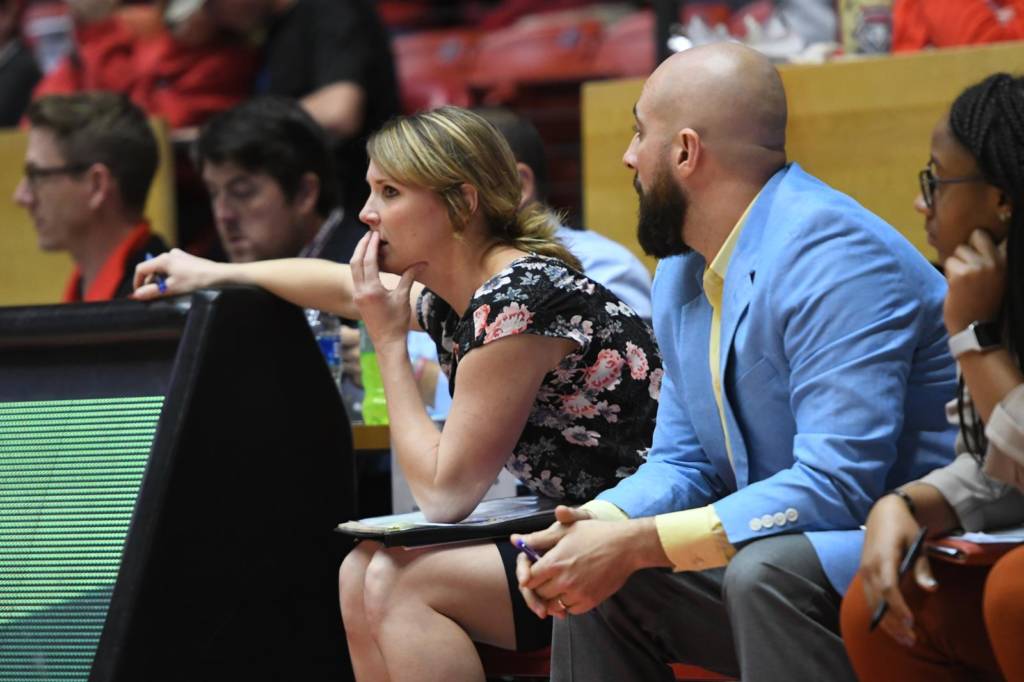 A Lobo has earned Mountain West Player of the Week seven times during King's five years at UNM.
Prior to her time at UNM, King, alongside Bradbury, helped Wright State reach new heights in 2010-11 as the Raiders played in its first Division I postseason tournament with two games in the Women's Basketball Invitational (WBI) and secured the program's first 20-win season in Division I. All told, with King on staff, the Raiders made five postseason appearances with WBI seasons in 2010-11 & 2011-12, WNIT appearances in 2014-15 & 2015-16 and the program's lone NCAA Tournament appearance in 2013-14.
With an expertise in outside shooting, King helped turn Morehead State into one of the nation's top 3-point shooting teams. In 2009-10, the Eagles led the NCAA Division I in 3-pointers made with 10.3 per game. During the 2008-09 campaign, MSU led all NCAA and NAIA teams in 3-pointers attempted. King also helped build junior guard Chynna Bozeman into the individual national leader with 3.7 threes made per contest.
That expertise has translated to New Mexico as the Lobos attempted the eighth-most 3-pointers in DI in 2017-18, hoisting 932 attempts from long range. Successful 34% of the time, UNM ranking in the Top-15 in DI in 3-point makes as they ranked 11th overall with 319 makes.
As a player, King was a four-year starter for Cincinnati from 2000-01 through 2003-04 and ended her career as the UC and Conference USA all-time leader in 3-pointers with 338. King is also Cincinnati's all-time career leader in games played (126), 3-pointers attempted (847), 3-point percentage (39.9) and free-throw percentage (86.6).
For her career, King scored 2,156 points to rank second all-time at Cincinnati and is just one of three Bearcats to score 2,000 or more points in a career. A Conference-USA All-Decade selection, her point total ranks fourth in league history.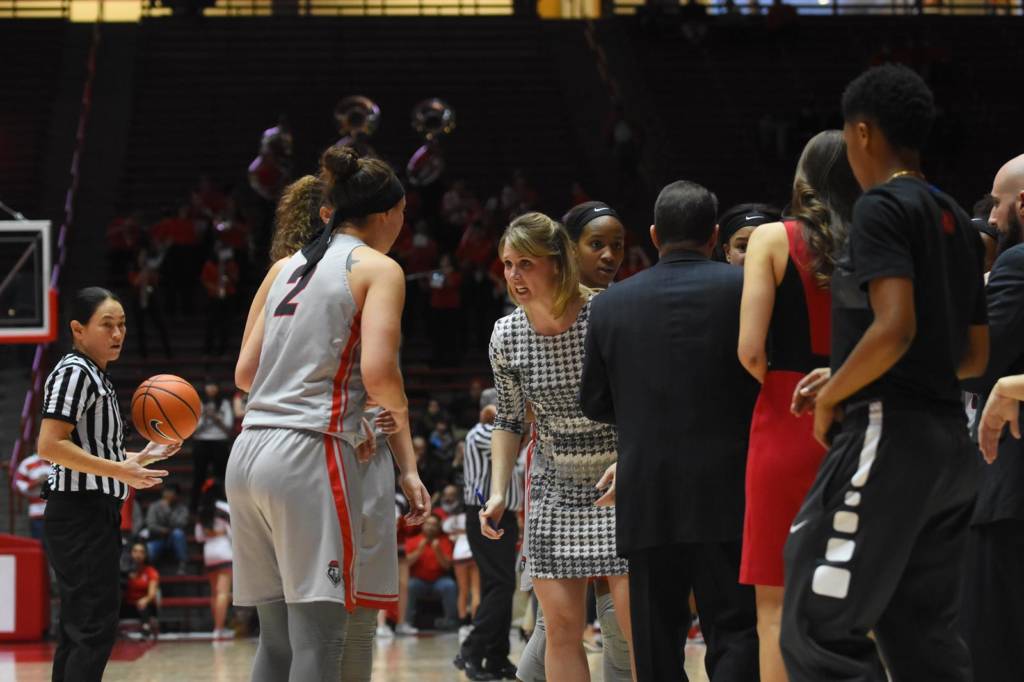 Additionally, King was named First Team All-Conference in 2001-02 and 2002-03, Second Team All-Conference in 2003-04 and earned C-USA Tournament MVP honors in 2001. She was a five-time Player of the Week honoree during her career and was named Honorable Mention All-America by Basketball Times in 2002. She was signed as a free agent by the Sacramento Monarchs of the WNBA after her collegiate career and spent a short time playing professionally.
In her four years with the Bearcats, the team appeared in postseason in each of King's four seasons, including NCAA tournament appearances in 2002 and 2003. King was inducted into the school's Athletics Hall of Fame on Oct. 27, 2010.
King, a native of Washington Court House, Ohio, graduated from Cincinnati with a degree in communication and earned a master's degree from the University of Louisville in sports administration. King and her husband Brandon welcomed their first child, Camden, in July of 2021, and their second daughter, Emersyn, in July of 2022.