University of New Mexico Lobos athletics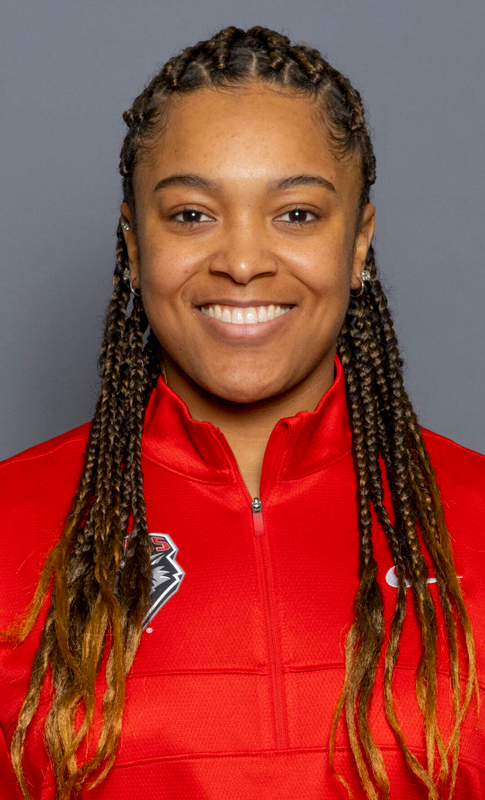 Taylor Ford enters her first season at The University of New Mexico and will work primarily with women's basketball and men's golf.
Ford comes to UNM after spending the previous year at the University of Florida as the strength and conditioning OPS assistant, working with basketball and tennis. In her role with the Gators, Ford assisted with leading strength, agility, plyometric and conditioning sessions, as well as directed strength training sessions for women's tennis. In addition, she collected and analyzed data using 3D motion capturing, load monitoring and strength, power and force wireless platforms.
Prior to her time in Gainesville, Ford was a strength and conditioning intern at Frostburg State from 2020-2021, working with both men's and women's basketball programs, men's and women's tennis and swimming, women's soccer and football. At Frostburg State, Ford developed strength training and conditioning programs, and assisted and facilitated court/ field instruction of speed, agility, plyometrics and conditioning sessions.
Ford got her start in strength and conditioning at Stanford as a sports performance intern from 2019-2020, working with football, men's and women's basketball, gymnastics, beach volleyball, men's and women's diving, men's golf, synchronized swimming, men's water polo and women's field hockey.
Before getting into collegiate athletics, Ford was an assistant basketball coach for the Thomas Carr Howe H.S. varsity team in Indianapolis, Ind., and served as a strength trainer.
Ford was a student-athlete herself, playing basketball at the University of Arkansas at Little Rock and was elected as a team captain, as well as named to the 2012-13 Sun Belt All-Conference Second Team and the 2013-14 Sun Belt All-Conference Third Team. Ford graduated from the University of Arkansas at Little Rock in 2014 with a B.S. in health and exercise science and is a certified strength and conditioning specialist.