University of New Mexico Lobos athletics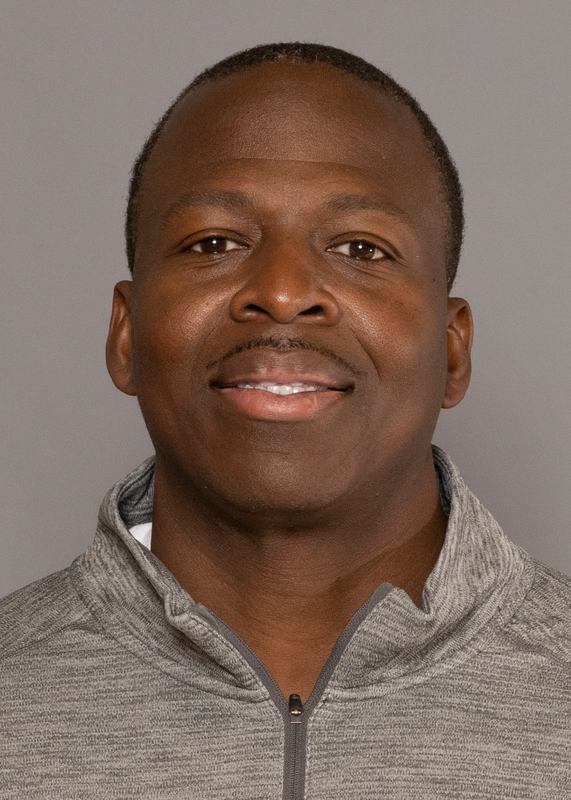 Tarvish Felton joined the Lobos as an assistant coach in August of 2022. He came to UNM after spending the previous four seasons at Fresno State, the last two as associate head coach.
Felton brought over 20 years of coaching experience to New Mexico, including a decade in the Mountain West. Prior to his tenure at Fresno State, he spent 10 seasons as an assistant coach at Utah State as the Aggies transitioned from the WAC to the Mountain West. He also spent time on the staffs of Southern Utah, Sacramento State, Cal State Los Angeles, along with four years as the first ever head coach at Texas A&M-International.
In his first season in Albuquerque, Felton helped the 2022-23 Lobos get off to a 14-0 start, making them the last undefeated team in the nation. New Mexico finished the season with a 22-12 record, capped by a selection to the NIT, for its first 20-win season and postseason appearance in nine years. UNM earned its first AP ranking since 2014 in December, reaching a high of No. 21 in the poll. The program won its first tournament title in a decade when it took the crown at the Lobo Classic in November. During the season, UNM defeated four teams that won their conference regular season title (Iona, Oral Roberts, Saint Mary's, San Diego State), tied for most in the nation. The 2022-23 Lobos were led by first-team All-Mountain West guards Jamal Mashburn, Jr. (the conference's top scorer) and Jaelen House (third in the nation in steals), along with conference newcomer of the year Morris Udeze (the conference's leader in double-doubles).
Over his four seasons with the Bulldogs, Felton helped Fresno State post a pair of 20-win seasons and win The Basketball Classic last year. Among the players he helped develop during that time was Orlando Robinson, a two-time All-Mountain West selection who signed with the Miami Heat. In 2021-22, Robinson became just the second player in NCAA history to record 700 points, 300 rebounds and 100 assists in a season.
In a decade as an assistant coach at Utah State from 2008-18, working on the staffs of Stew Morrill and Tim Duryea, Felton helped the Aggies post five 20-win seasons, including two 30-win seasons. Utah State won the WAC in 2009 and 2011 and made three straight NCAA appearances from 2009-11. Felton coached 20 all-conference selections, including two Players of the Year (Gary Wilkinson in 2009 and Tai Wesley in 2011) and 2017 Mountain West Freshman of the Year Koby McEwen while in Logan.
Felton began his coaching career as an assistant at Southern Utah during the 1999-2000 season, before spending two years at Cal State Los Angeles. He then spent the 2002-03 academic year starting the Texas A&M-International program and served as its head coach for the school's first three seasons. He had another one-year stint as an assistant at Southern Utah before moving on to Sacramento State for the 2007-08 season. In those first nine seasons of his career, he coached 11 players who earned all-conference honors before moving on to USU.
A 1999 graduate of Southern Utah with a bachelor's degree in physical education, Felton was a two-time IHC Health Plans state player of the year as a junior and senior. At the conclusion of the 1999 season, he received all-Mid-Continent Conference honors and was named Southern Utah's Male Athlete of the Year, Men's Basketball Academic Athlete of the Year and team MVP. All-time, Felton ranks sixth in Southern Utah history in blocked shots (68), fifth in steals (139) and ninth in rebounding (505), leading SUU in rebounding in 1998 with 7.6 rebounds per game.
Felton, who is a native of Perry, Ga., played his freshman season at Northeast College in Norfolk, Neb.
Felton and his wife, Jana Doggett, have a daughter, DeAubrey Ann Bowers, and a son, Deekan G. Felton.