University of New Mexico Lobos athletics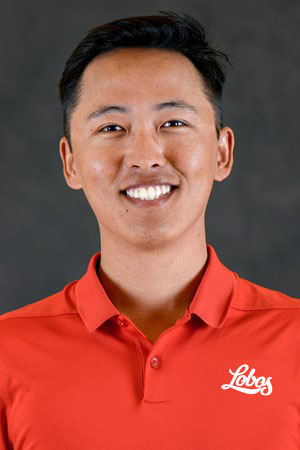 Sonam Phuntsok joined the Lobo Family in January of 2022 and serves as the assistant tennis coach for the men's tennis team.  He handles on-the-court coaching, recruiting, practice planning and overseeing academics with the program.
Phuntsok spent the 2021 fall season as a volunteer assistant with the University of Arizona.  He helped lay some of the groundwork with the Wildcats as Arizona went 21-8, including a 4-2 win over the Lobos in Tucson on March 1.  The Wildcats eventually advanced to the Sweet 16 of the NCAA Tournament, defeating No. 12 Michigan and No. 17 Kentucky in the Lexington Regional.
Prior to Arizona, Phuntsok spent three years with Seattle University as an assistant coach for both the men's and women's programs.  There he helped recruit one of the best classes in program history and coached their No. 1 doubles team to an all-conference selection with two singles players making the list as well. While at Seattle University, he got his masters in sports business leadership.
He played for Lewis and Clark State College from 2012-2016. He was the captain of the team in both his junior and senior year, leading them to a GSAC conference championship his senior year, as well as the second round of the NAIA tournament. He won the 2014 Intercollegiate Tennis Association (ITA) Arthur Ashe Sportsmanship/Leadership National Award and earned his degree in psychology with a minor in theater.