University of New Mexico Lobos athletics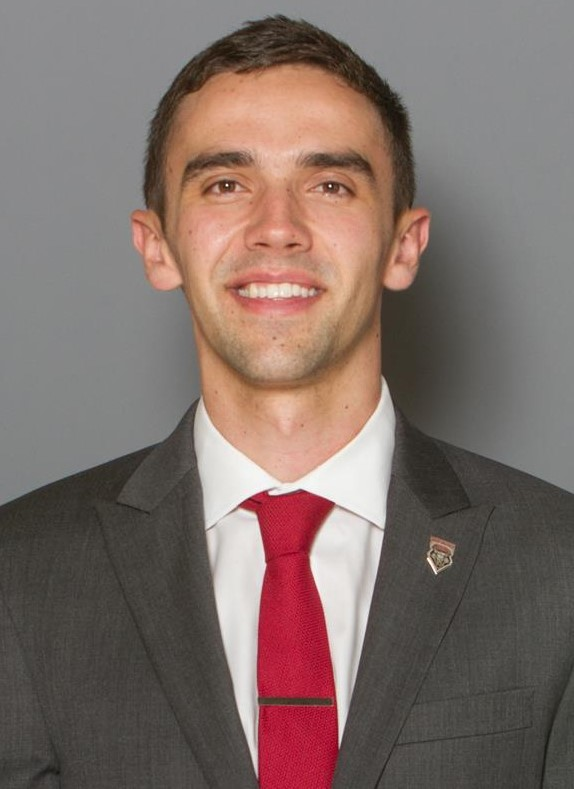 Ryan Berryman joined the Lobo administration in May of 2019 and he serves as the Sr. Associate Athletic Director/Chief Operating Officer for the UNM Athletic Department.  Previous he served as Associate Athletic Director for Financial Operations.  Before joining the administration, Berryman spent seven years with the UNM men's basketball program including two-and-a-half as the director of operations.
UNM director of athletics, Eddie Nuñez, selected Berryman after a national search. During that search, Berryman's work with the UNM Board of Regents, and his background both with UNM and with UNM's Anderson School of Management were prominent.
As the associate athletic director of business operations at UNM, Berryman oversees the department's fiscal and business operations, working closely with the fiscal shared services team on main campus. He also provides administrative oversight of both Anthony Travel and UNM's Equipment Operations department. In addition, Berryman serves as the department liaison for human resources (HR) and information technology (IT) and as sport administrator for the Lobo swimming and diving and spirit programs.
During his tenure as the associate athletic director of business operations, Berryman has overseen a number of contract negotiations including the department's licensing and trademark contract with Affinity Licensing, a renewal with Anthony Travel for travel support and services, and the department's Nike contract renewal in 2020.
Berryman is a three-time graduate of The University of New Mexico, having graduated with his Master of Science degree in Sport Administration in 2021, his Master of Business Administration in December 2016 and his bachelor's degree in marketing and operations management in spring of 2015 (summa cum laude). Berryman also graduated with distinction from the UNM Honors College and is currently pursuing a PhD in sport administration from UNM.
During his studies at UNM, Berryman also served for 18 months, from June 2015 to December 2016, as the student regent on The University of New Mexico Board of Regents, appointed by then-Governor Susana Martinez. As a part of the seven-member Board of Regents, Berryman was responsible for the management and control of New Mexico's flagship University. Berryman served as vice chair of the Finance and Facilities Committee, vice chair of the Academic and Student Affairs Committee and as a member of the Audit and Compliance Committee. In addition, he served as a member of the UNM Hospital Board of Trustees, the UNM Alumni Association Board of Directors and the Honorary Degree Committee. Berryman served in his role as student regent until he graduated with his master's degree in December of 2016.
Berryman got his start with the UNM Athletic Department in 2012 when he joined the Lobo basketball program as a student manager, serving as a member of the support staff which won the 2013 and 2014 Mountain West Championships. Promoted to the men's basketball director of operations position in 2016, Berryman was responsible for the team's operational budget as well as all travel, meetings, meals and community service. He also monitored the team academics, equipment, youth summer camps and the "6th Man Club." He served as a liaison between coaches, players, support staff and administration.
Berryman is a lifelong New Mexican and graduated from East Mountain High School in Sandia Park.