University of New Mexico Lobos athletics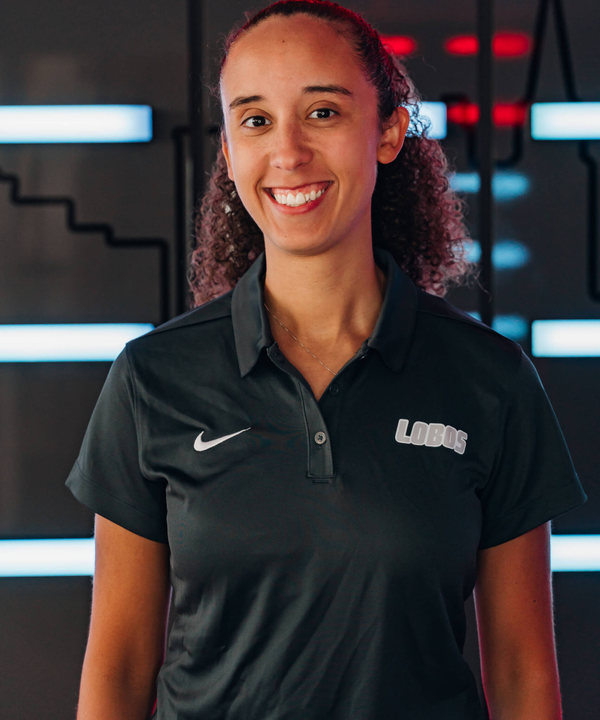 Phoebe Campbell joined the Lobo Family in July of 2023, and she serves as assistant swimming coach.  She came to UNM from  Texas A&M.
Campbell last year spent 2022-23 as a volunteer assistant coach with the Texas A&M men's swim team, where she not only coached but handled analytics for the Aggies.  Last year Texas A&M had swimmers qualify for NCAA, FINA Worlds and Open Water National Championships.
While with Texas A&M she also served as an assistant coach with the Aggie Swim Club, and she has a long history with the Aggies, having served as a coach and camp counselor with the Texas A&M Swim Camps starting in 2019.
Campbell has also served as a collegiate assistant coach at Vassar College, and she started her collegiate coaching career as a graduate assistant at Ball State.  She has also served as the head site coach for the Arkansas Dolphins. With the Dolphins, she wrote and supervised all practices, coached athletes to sectional and NCSA qualifying times, while also overseeing the development and progression of the swim program.
In addition to her work with the Dolphins, Campbell also served as the aquatics director for Cabot Parks and Recreation, directing and coordinating all events and programs for the Cabot Aquatic Park. She also supervised a staff of over 50 employees, while coordinating various leagues and championships.  She earned her B.A. from Henderson State in 2016, where she was a member of the swim team.