University of New Mexico Lobos athletics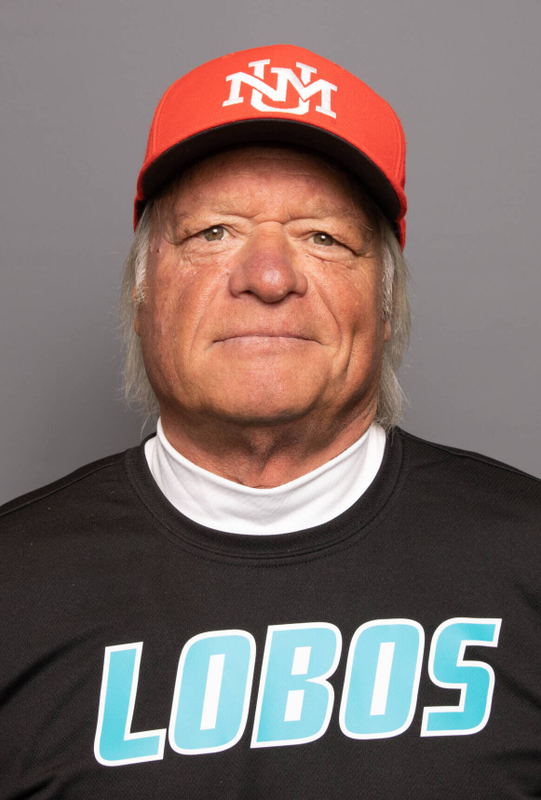 Mike Forsythe joined the Lobo softball staff as volunteer assistant coach in July 2021 and will work primarily with the pitching group.
"I am extremely excited to welcome Mike to our Lobo softball family," head UNM softball coach Paula Congleton stated. "Coach Forsythe brings experience and a wealth of knowledge to our pitching staff. His resume speaks for itself as one of the country's most accomplished pitching coaches. I'm excited to add his abilities, preparation and championship mindset to our staff."
Forsythe has spent the last two seasons in the same role at B1G program Maryland and the three years prior to that as an assistant coach with Louisiana Tech, working with the pitchers in both capacities. Other stops for the newest member of the Lobo coaching staff include five years at Northern Colorado as well as Southern Connecticut State, Quinnipiac and Fordham, all as the pitching coach.
"I want to thank Coach (Paula) Congleton, President Stokes and Eddie Nuñez for this amazing opportunity to be a part of the Lobo softball family," Forsythe stated. "I first played on this beautiful stadium (Lobo Softball Field) in 2011 and now I feel honored to call it my home stadium.
"It was very clear from the first time that I spoke with Coach Congleton that she is determined to bring Lobo softball to the top of the Mountain West Conference and to compete at a national level. I couldn't be more excited about this opportunity and to get on the field."
On more than one occasion, Forsythe has shown his ability to develop pitchers.
At Maryland, the pitching staff dropped the team ERA from 5.84 to 3.10, including three pitchers under 3.00, and dropped opponent batting averages from .356 to .249 as the Terrapins won 19 Big Ten games in 2021, the most ever since joining the conference. Two pitchers were honored by the Big Ten as co-Freshman of the Week, the first time ever in the Big Ten, as well during his time with Maryland.
One example of Forsythe's impact was Courtney Wyche, who posted a 2.13 ERA in 2021, an improvement from 6.37 the year prior.
During his time with the Lady Techsters, the pitchers achieved widespread success.
While in Ruston, the program had three Lady Techster pitchers earn first team all-Conference USA accolades. One of those pitchers, Krystal De La Cruz, was also named C-USA Newcomer of the Year in 2017, while another, Preslee Gallaway was named C-USA Pitcher of the Year in 2018, becoming the first Louisiana Tech pitcher to earn the honor.
De La Cruz and Gallaway became the first LA Tech pitching duo to earn all-conference honors in the same season in program history in 2017.
Additionally, the pitching staff tossed 18 shutouts in 2017, including a 1-0 win over FIU in the C-USA Championship Game, the most shutouts since 1999. In addition, La Tech played 11 games against Power 5 teams, combining for a 2.48 ERA. The pitching staff also held seven top-25 teams to two runs or less during the 2018 season.
At Fordham, Forsythe's guidance helped Jen Mineau to become a first team All-American.
Forsythe also brings experience beyond the collegiate game, previously serving on the pitching staff with the Akron Racers Women's National Pro Fastpitch League.
He and his wife Celeste have two children and two granddaughters.