University of New Mexico Lobos athletics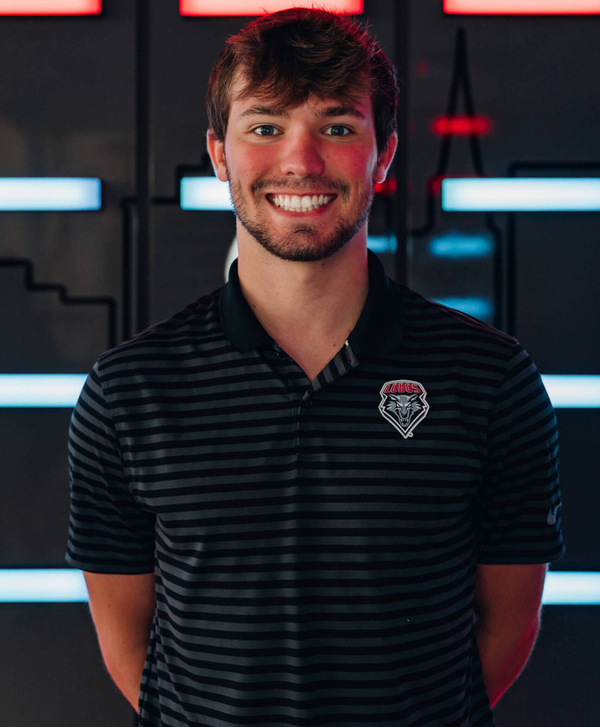 Logan Andrews joined the Lobo Family in July of 2023 and he serves as the head diving coach.  He most recently was the diving coach at Ouachita Baptist University.
Andrews served as a diving coach for both the men's and women's programs at OBU, where he helped a pair of freshmen in Samuel Wood and Bryce Benson to second and third place finishes in the 1-meter at the New South Intercollegiate Swimming Conference Championships.
Andrews competed at Auburn from 2017-21, where he earned a bachelor's degree in exercise science. He was a four-year letterman for the Tigers, a four-time NCAA zone qualifier, a two-time SEC finalist, a CSCAA Scholar All-America honoree in 2020, and a member of the SEC First-Year Academic Honor Roll. He was also a part of numerous community service trips in Auburn, Alabama area during his collegiate career.
He is originally from Lafayette, Indiana, where he dove for Greater Lafayette Area Diving until his freshman year of high school. For the remainder of his prep career, he dove for Carolina Diving Academy in Huntersville, North Carolina.
Concurrently during his collegiate career, he also served as an assistant diving coach at Foxcroft East Racquet & Swim Club in Charlotte, North Carolina. After graduating from Auburn, he was an assistant coach at the Carolina Diving Academy.