University of New Mexico Lobos athletics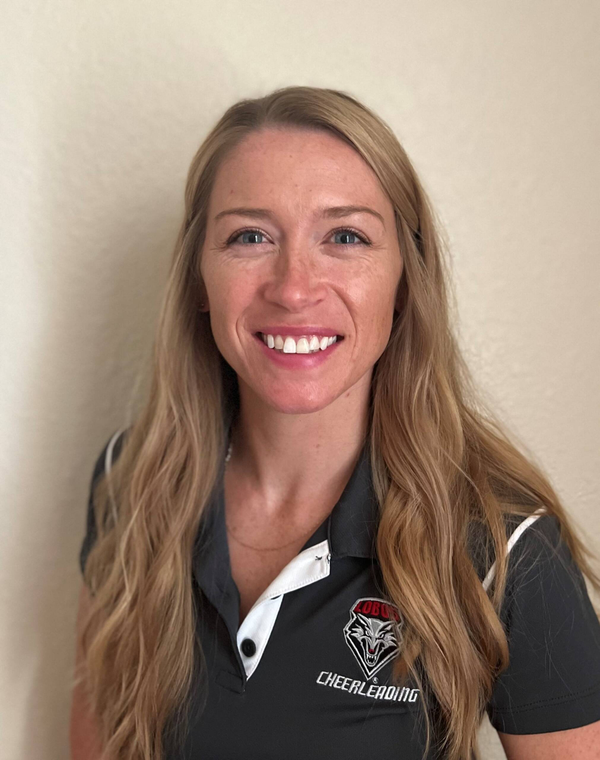 Jessie Truitt, who has served in the past as a head cheer coach for various squads at New Mexico, rejoined the Lobo family in July of 2022 as Head Cheer Coach & Director of the Spirit Squad.  She took over the day-to-day duties of the program from Madi Baumann, who serves as the Sport Supervisor.
Truitt has served as a cheer coach at UNM under Baumann, overseeing aspects and teams from 2015-17, and again starting in April of 2022.  In her spot, along with coaching, she handled scheduling and camps and oversaw many of the logistics with incoming student-athletes transitioning from high school to college.
Along with positions outside of coaching, she also served as cheer coach and office manager at Cheer Central, Inc. – All-Star Cheerleading Gym from 2016-18 and she was on staff for a year with United States All-Star Federation.  She was the owner and operator of Royal Cheer Academy for four years, where she worked with former UNM cheer coach Kelly Grice.