University of New Mexico Lobos athletics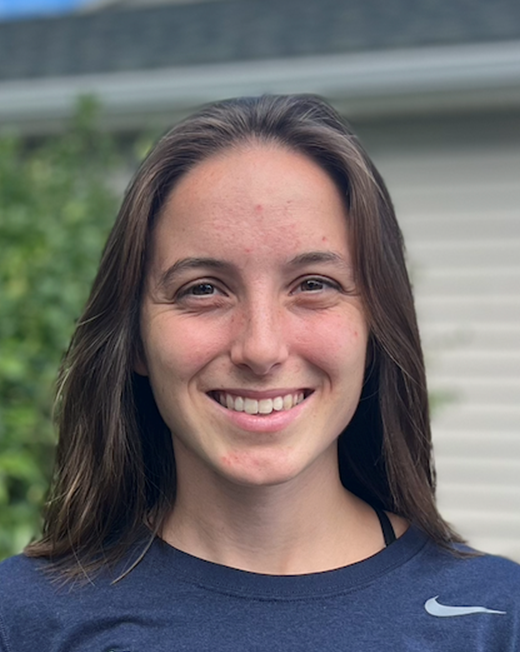 Elisabeth Danis joined Head Coach Darren Gauson's staff in August of 2023. At UNM, Danis primarily assists with the Lobos' distance runners for both Cross Country and Track.
A native of Nottingham, N.H., Danis ran for three years at University of New Hampshire before joining the Zags as a graduate transfer in 2021-22. In Cross Country, the Bulldogs finished second in the team score at West Coast Conference Championships – thanks in no small part to Danis' 10th-place individual finish – and fourth at West Regionals, where she finished 27th.  In that one year in Spokane, Danis put down times that rank among the Top 10 in program history in the indoor 3,000m as well as outdoor 5,000m, qualifying for NCAA West Preliminaries in the latter.
In 2022, Danis was part of the staff that led the Bulldogs to a program-best No. 21 national ranking in the USTFCCCA poll, as well as a program-best No. 4 ranking in the West Region. Danis coached GU's distance runners as well as assisting GU women's Head Coach Jake Stewart with a variety of administrative and organizational needs. In the spring of 2023, Danis coached four GU distance athletes who qualified for NCAA Prelims, including Rosina Machu, who broke the program records in the outdoor 5,000m and 3,000m and put down the fastest 5K time of any freshman at NCAA West Region Prelims. She also coached Kristen Garcia, who shattered the Gonzaga program record in the 10,000m in 2023 and picked up All-WCC and NCAA All-West Region honors along with Machu in Cross Country.
Prior to her time with the Zags, Danis' standout career at the University of New Hampshire saw her lead the Wildcats to the 2019 America East Cross Country title, finishing as the individual runner-up and placing eighth as an individual at the 2019 NCAA Division I Northeast Regional. In that span, she was also named America East All-Conference First Team following her second place finish and made the league's academic honor roll in 2020 and 2019.
Danis graduated from UNH in 2021 with a Bachelor's degree in Kinesiology while minoring in Business Administration. She earned her Masters in Sport & Athletic Administration at Gonzaga in 2023.