University of New Mexico Lobos athletics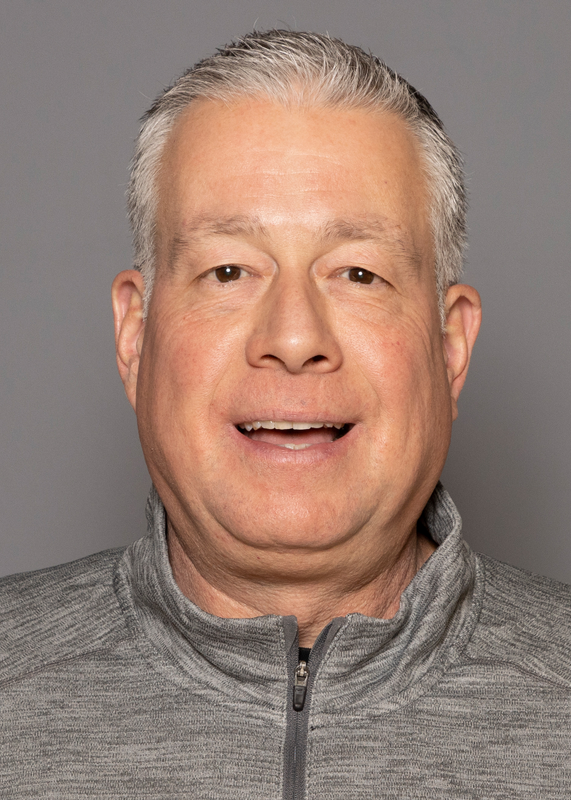 Dave Pilipovich returned to the program as Special Assistant to the Head Coach in May of 2022. Pilipovich, who served in the same role for the Lobos in 2020-21, came back to UNM after spending one season an assistant coach with the Austin Spurs of the NBA G-League.
Pilipovich has over 35 years of coaching experience, including over a decade in the Mountain West. He was the head coach at Air Force for eight seasons (2012-20), and served as an assistant coach at Air Force, Michigan, Eastern Michigan, Robert Morris, Georgia State and Florida Atlantic during his career.
As Pilipovich returned to New Mexico in 2022-23, the Lobos got off to a 14-0 start, making them the last undefeated team in the nation. New Mexico finished the season with a 22-12 record, capped by a selection to the NIT, for its first 20-win season and postseason appearance in nine years. UNM earned its first AP ranking since 2014 in December, reaching a high of No. 21 in the poll. The program won its first tournament title in a decade when it took the crown at the Lobo Classic in November. During the season, UNM defeated four teams that won their conference regular season title (Iona, Oral Roberts, Saint Mary's, San Diego State), tied for most in the nation. The 2022-23 Lobos were led by first-team All-Mountain West guards Jamal Mashburn, Jr. (the conference's top scorer) and Jaelen House (third in the nation in steals), along with conference newcomer of the year Morris Udeze (the conference's leader in double-doubles).
Prior to his first season with the Lobos in 2020-21, Pilipovich coached at Air Force for 13 seasons, the last eight as head coach. From 2012-20, he amassed a 110-151 record at the academy and led the program to more six-win conference seasons (five) than any other coach in Falcon history. During his time as Air Force head coach, the Falcons recorded three of the four ranked victories in program history, including a win over No. 12 New Mexico in the 2012-13 regular season finale at Clune Arena, the program's only win over a top-12 opponent.
Before his tenure at Air Force, Pilipovich spent two years at Michigan. In his first season with the Wolverines, he served as the administrative assistant to head coach Tommy Amaker and helped the team reach the NIT final. He then served as an assistant coach during the 2006-07 season as Michigan again reached the NIT.
Prior to his time at Michigan, he spent five years as an assistant coach at Eastern Michigan (2000-05), four years as an assistant at Robert Morris (1996-2000), two years as an assistant at Georgia State (1994-96) and two years as an assistant coach at Florida Atlantic (1989-91), before being named associate head coach the following four years (1991-94). Pilipovich began his coaching career serving as a graduate assistant at California University (Pa.) for two years (1986-88).
A 1986 graduate of Thiel College in Greenville, Pa., with a degree in business administration, Pilipovich earned four varsity basketball letters and served as team captain during his senior season. He earned his master's degree from California (Pa.) in 1988 in geography and regional planning.
Pilipovich and his wife, Kelly, have a son, Kyle, and a daughter, Kelsey.