University of New Mexico Lobos athletics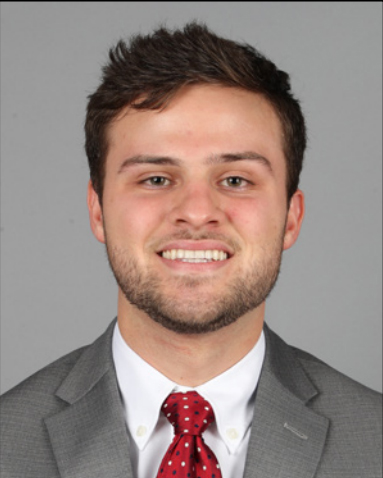 Danny Walters is in his second season as video coordinator at UNM in 2023-24, having joined the men's basketball staff in June of 2022. He came to New Mexico after serving as the video coordinator at South Alabama for the previous two seasons.
As Walters arrived in 2022-23, the Lobos got off to a 14-0 start, making them the last undefeated team in the nation. New Mexico finished the season with a 22-12 record, capped by a selection to the NIT, for its first 20-win season and postseason appearance in nine years. UNM earned its first AP ranking since 2014 in December, reaching a high of No. 21 in the poll. The program won its first tournament title in a decade when it took the crown at the Lobo Classic in November. During the season, UNM defeated four teams that won their conference regular season title (Iona, Oral Roberts, Saint Mary's, San Diego State), tied for most in the nation. The 2022-23 Lobos were led by first-team All-Mountain West guards Jamal Mashburn, Jr. (the conference's top scorer) and Jaelen House (third in the nation in steals), along with conference newcomer of the year Morris Udeze (the conference's leader in double-doubles).

While at South Alabama, Walters helped the Jaguars to a 21-win season in 2021-22, the program's highest win total in 14 years. USA won the Las Vegas Classic and reached the semifinals of The Basketball Classic during Walters' second season as the program's video coordinator. In 2020-21, South Alabama posted 17 wins during Walters' first season with the Jaguars.
From 2017-20, Walters was a student manager with the men's basketball program at Texas A&M. His three seasons as a manager were highlighted by a trip to the NCAA Sweet 16 in 2018.
A native of Houston, Walters graduated from Texas A&M in 2020 with a degree in Sports Management. He earned a Master's in Sports Management from South Alabama in 2022.