University of New Mexico Lobos athletics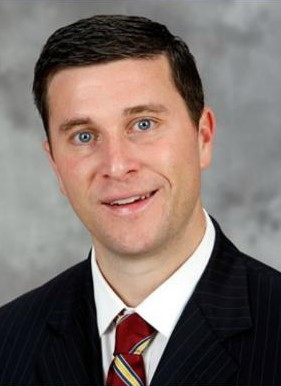 Dan McHale enters his fourth season with the Lobos in 2022-23. He served his first two seasons as an assistant coach under former Lobo head coach Paul Weir and is in his second season as the special assistant to the head coach under Lobo head coach Richard Pitino. He came to New Mexico after a three-year stint as the head coach at Eastern Kentucky.
In his first season at Eastern Kentucky in 2015-16, McHale's fast-paced Colonels ranked 18th in the country in scoring offense (80.5 points-per-game) and scored over 100 points in three games. His up-tempo system led EKU to be the only school in the Ohio Valley Conference (OVC) to rank in the top three in the conference in all shooting percentage categories – first in three-point percentage (39.5), second in field goal percentage (a school-record 49.1) and third in free throw percentage (73.0).
McHale earned 15 wins in his inaugural season, the most by a first-year Colonel head coach since the 1992-93 season. In his tenure at EKU, he also guided multiple All-OVC selections.
Prior to his position as head coach at EKU, McHale served as as an assistant coach at the University of Minnesota where he worked under head coach Richard Pitino. McHale got his coaching start under Hall of Fame coach Rick Pitino as a staff assistant at Louisville from 2001 to 2003.
In his first season at Minnesota, McHale helped the Gophers to an NIT Championship and a 25-13 record that included wins over No. 9 Wisconsin and No. 11 Ohio State. The 25 victories marked the second-most in program history. The 2014-15 squad won 18 games, including a victory at Michigan State, a team that would reach the Final Four.
He spent three seasons at Seton Hall under head coach Kevin Willard before his two-year stint at Minnesota. There he helped the Pirates win 20 games in his second season. While at Seton Hall, McHale was responsible for the Pirates' defensive game planning and spearheaded opponent scouting and game preparation.
McHale joined Willard's first staff at Iona as an assistant in 2007 before joining Willard at Seton Hall in 2010. While at Iona, McHale and Willard helped lead the Gaels from two wins the season prior to their arrival to 12 wins in their first season and 21 wins in year three. McHale recruited NBA draft pick and 2012 MAAC Player of the Year Scott Machado to Iona.
Before entering the coaching ranks, McHale served as a student manager for four seasons (1997-01) at Kentucky. He was part of one national championship team, four NCAA Tournament teams and three Southeastern Conference Championships while working with Tubby Smith's Wildcats.
The Chatham, New Jersey native earned a bachelor's degree in business administration and graduated with honors from the University of Kentucky in 2001. McHale and his wife Jackie have two daughters, Lilly and Molly, and a son, Daniel.