University of New Mexico Lobos athletics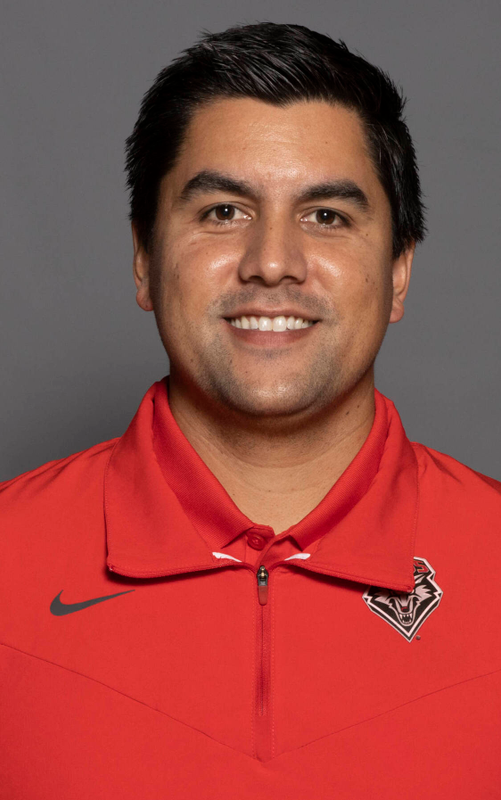 Dan Corotan enters his first season with the Lobos after joining the program in February 2022 and will serve as an assistant coach and offensive coordinator for the Lobos.
"We are thrilled to welcome Dan, his wife Kanani, and their two children Lucy and Duke to Albuquerque," stated Newman-Gonchar. "We had an incredibly talented and deep pool of candidates that expressed interest in joining our program in the role of assistant coach. Dan stood out immediately as a consummate professional from day one. We were ecstatic with his incredibly high level of experience on the court in the development of setters and attackers, and on the recruiting trail identifying top-tier talent in the region.
"As the process, evolved it was clear Dan lived by the exact same core values we are aspiring to as a program. Each and every reference I spoke to regarding Dan mentioned his incredible passion to develop the whole athlete and the quality of person Dan is. It is truly an awesome day for our program and the volleyball community to have Dan officially be a Lobo."
Corotan (pronounced Core-uh-ton) joins the program after spending the past three years at Utah, in which the Utes produced stats that ranked among the best in the highly competitive Pac 12 Conference as well as in the NCAA under his influence.
During his time at Utah, the Utes ranked first in kills in the Pac 12 and eighth in kills per set in the NCAA, second in assists per set in the Pac 12 and 18th in the NCAA and fourth in the Pac 12 in hitting percentage and 30th in the NCAA.
Utah reached the NCAA Tournament in each of Corotan's three seasons at Utah, with the Utes finishing 21st in the RPI in 2021 and 18th in the AVCA Top 25 rankings. Utah ranked as high as seventh in the spring of 2021 after starting the conference season 8-0. In his final season at Utah, the Utes reached the Round of 32 at the NCAA Tournament and had a player named Pac-12 Player of the Year, Pacific South Region Player of the Year and a first team All-American.
In his second season, the volleyball program advanced to the Sweet 16 while having a player set the single-season record in kills, a player set the single-season assists record and a player set the career program record in digs.
In addition to coaching at Utah, Corotan coached at Utah Valley for three years. During his time at UVU, Corotan coached UVU's first-ever WAC Freshman of the Year.
Corotan graduated from BYU in 2014 with a degree in Korean and hails from Los Alamitos, Calif., and aforementioned, has a wife (Kanani) and two children (Lucy and Duke).