University of New Mexico Lobos athletics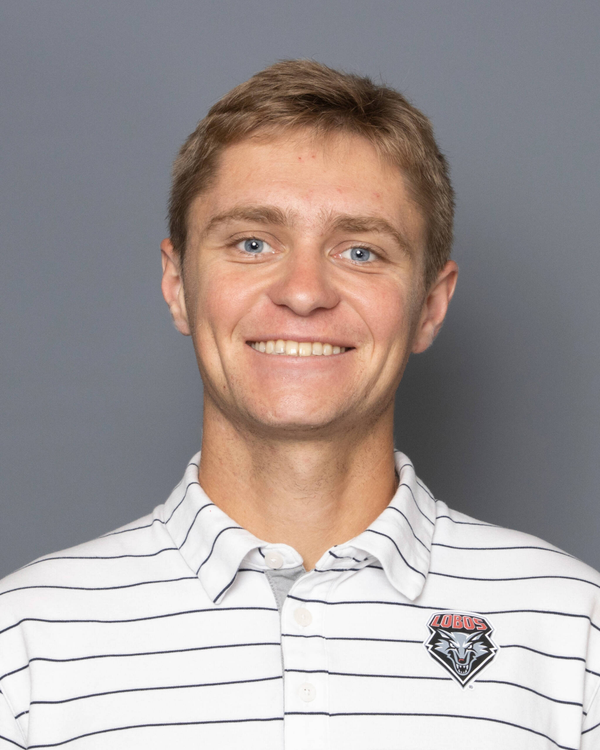 A native of Palos Heights, Illinois, Maty joined the UNM staff in the Summer of 2023. Maty assists with all facets of all six programs, focusing on distance running with both indoor and outdoor teams as well as serving as the assistant cross country coach.
In 2022, Maty was part of the staff that led Bradley to a sweep of Missouri Valley Conference titles in men's and women's cross country.  Bradley's women basically lapped the field, scoring 22 points to outpace second place Belmont by 53 points.  He also coached Wilma Nielsen, who turned in the NCAA's No. 2 time all-time in the 1,000m (2:38.95) at the Dr. Sander Invitational in New York City.  She also earned first team All-American 800m indoor honors.  He also coached Tiana LoStracco and honorable mention All American Tiana LoStracco 1500m in Austin, TX
That came after a 2021 season that saw Bradley runners claim nine conference track titles in his first season on campus, while the Bradley women also set school records for most points at the Missouri Valley Conference meet, tallying 70 at the 2022 Indoor Championship and 84 points at the 2022 Outdoor Championship.
Prior to joining the Braves, Maty spent the 2021 fall semester as a graduate assistant at Eastern Illinois. The EIU men's and women's cross country teams both posted record-setting seasons with Maty's assistance, highlighted by sweeping the Ohio Valley Conference individual cross country titles. The Panthers boasted a total of nine All-OVC performers (six men & three women) in addition to setting school records in the women's 6K and men's 8K.
The EIU men's team also claimed the OVC title, with Dustin Hatfield going on to become the first NCAA Championship qualifier from Eastern Illinois in 20 years. On the women's side Lindsey Carlson became the first female all-region performer in school history, following a 20th-place individual finish at the NCAA Midwest Regional Championship.
Maty graduated from Loras College in 2021.  He spent the 2020 indoor track & field season as an intern at the University of Portland where he assisted with videography, recruiting, coaching, social media management and home meet setup. Maty's indoor season with the Pilots was highlighted by a school record in the men's mile (3:59.61).
In January 2019, Maty completed an externship under Danny Mackey and the Brooks Beasts Track Club in Seattle, Washington, that featured instruction on running physiology and biomechanics, along with focusing on the facets of marketing such as brand advertising and social media management.