University of New Mexico Lobos athletics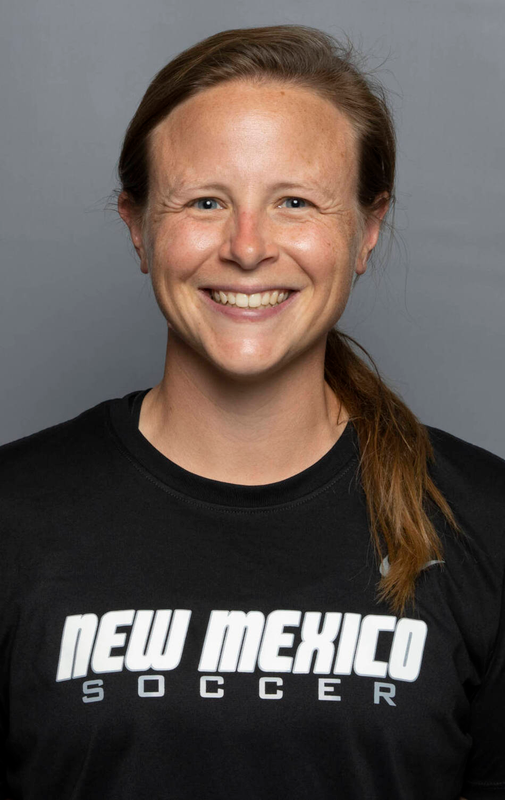 Bethany Lebel was announced as the volunteer assistant coach on April 18, 2022 and is in her second season with the program in the 2023-24 academic year. During the 2023-24 season, she will also serve as director of operations.
Lebel joined the staff with nearly eight years of coaching experience under her belt. She is joining the Lobos after serving as the interim head women's soccer coach at Colby College in Waterville, Maine beginning in July, 2021. She took over the reins after serving as the assistant coach from June 2020 to July 2021.
She received her Bachelor of Art degree in psychology from the University of Maine at Farmington in May 2014 and immediately began her coaching career at her alma mater in August of the same year. She was the assistant women's soccer coach from August 2014 to May 2020, while also taking the reins of the women's lacrosse team as head coach from June 2016 to May 2020.
While studying at UMF, she played for the women's soccer team for four years and for the lacrosse team her senior season. She finished her collegiate soccer career at UMF with career rankings in saves (fifth), saves per game (fifth) and wins (tied for second). She was one of two captains for both the soccer and lacrosse teams her senior season.
Lebel also has her United States Soccer Federation (USSF) D License and United Soccer Coaches Goalkeeping Level 1.
"I'm really grateful to be joining the New Mexico Soccer program," Lebel said. "During my interview process, the entire staff stood out to me as knowledgeable, collaborative, inclusive, and just genuine people. A huge thank you to Heather, Karley, Paul, and Pascale for affording me this opportunity. I can't wait to see what this group of dedicated student athletes accomplish over this next competitive season. Maine to New Mexico is a big move, but I'm so excited to be a small part of it all."