University of New Mexico Lobos athletics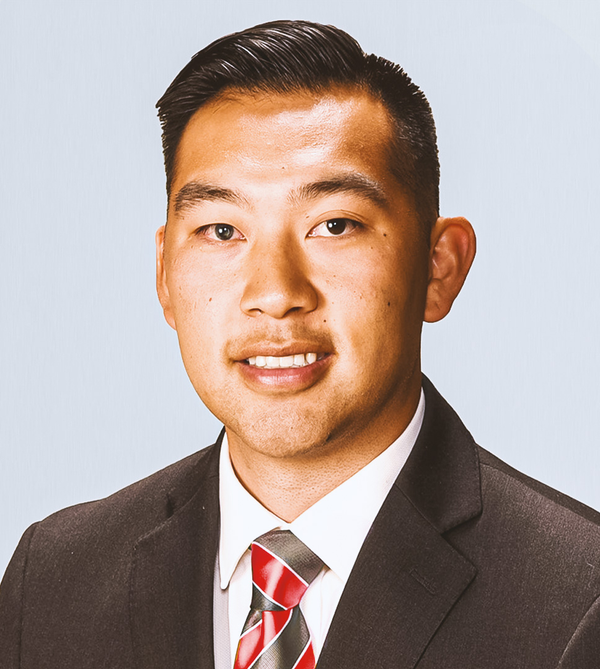 Aaron Katsuma joined the Lobos as an assistant coach in May of 2023. He came to UNM after spending the previous five seasons at Colorado State, four as the Director of Basketball Operations and one year as the Director of Recruiting.
Katsuma brings over a decade of experience to New Mexico, having worked previously at Drake and Minnesota prior to his tenure at Colorado State. He began his career at his alma mater, Minnesota, including four seasons working for Richard Pitino as a student manager, graduate manager and Assistant Director of Player Personnel. He joined Niko Medved's staff at Drake in 2017-18 as Director of Basketball Operations before moving with Medved to Colorado State beginning in 2018-19.
During his five seasons at Colorado State, Katsuma was part of a staff that led the Rams to two postseason appearances, including a NCAA bid in 2022. The Rams, led by Mountain West Player of the Year David Roddy, finished the 2021-22 season ranked No. 24 nationally in the Associated Press poll. In his roles at CSU, Katsuma managed the basketball budget, scheduled and contracted non-conference games, organized recruiting and official visits, coordinated transportation and accommodations for team travel and worked with the academic advisor to ensure success in the classroom, highlighted by the highest team GPA in 15 years in fall of 2021. In 2022, he was honored with the Asian Coaches Association Coach of the Year award.
In his one season at Drake, in 2017-18, the Bulldogs reached the postseason, advancing to the second round of the CollegeInsider.com Tournament. As the Director of Basketball Operations, Katsuma organized team travel, community outreach and helped oversee student-athlete academics.
After serving as a manager at Minnesota while working on his undergraduate degree for four seasons from 2010-11 to 2013-14, Katsuma was a graduate manager for two seasons in 2014-15 and 2015-16 where he helped with scouting, academics and player development. Upon gaining his masters, he spent the 2016-17 season with the Golden Gophers as the Assistant Director of Player Personnel as the program won 24 games and reached the NCAA Tournament. He worked in numerous aspects of the program that season, including scouting, video assessment, recruiting and academics.
A native of Madison, Wisc., Katsuma graduated from Minnesota in 2014 with a bachelor's degree in Sport Management. He earned his master's of education in Applied Kinesiology/Sport and Exercise Science from Minnesota in 2016.