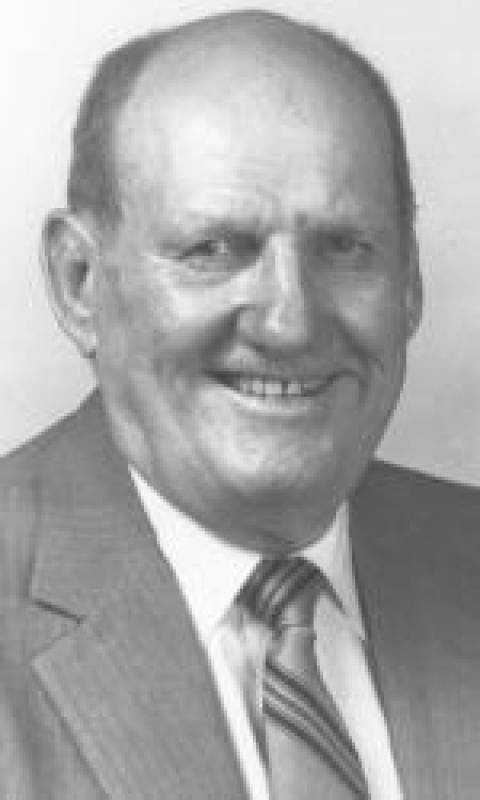 Bill Brannin
As a competent athlete, imaginative coach, enthusiastic businessman and adroit promoter, Bill Brannin knew only success in many walks of life.
After a stellar prep career in four sports at Albuquerque High that included the title of welterweight boxing champion, Brannin earned a total of nine athletic letters at UNM in football, track and boxing. He played quarterback, halfback and punter for head coach Gwinn Henry, leading the 1934 Lobos to an 8-1 record and the Border Conference championship. In the ring, Brannin won 51 consecutive bouts, 27 by knockout. He graduated from UNM in 1936.
After serving the U.S. Air Force in World War II, Brannin coached high school football, golf, boxing and basketball in Charlotte, N.C., until 1951. He returned to Albuquerque where he made his mark in the community. Brannin was president of the Lobo Club (1987-88), UNM Lettermen's Club, Young American Football League, Albuquerque Sports Hall of Fame and the UNM Alumni Association.