University of New Mexico Lobos athletics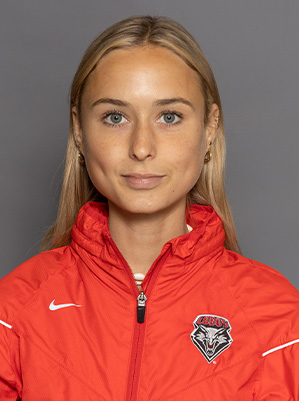 ---
Cross Country (REDSHIRT): Did not compete during the 2022 fall season.
Elon University (2020-2022)
Did not compete during career at Elon University…part of a team that won CAA titles in cross country and track and field.
St. Ursula's College (Class of 2019)
Named the school's Sportswoman of the Year in 2019…earned the Senior Star of the Future award in 2019…garnered the Olympic Change-Maker award in 2019…served as team captain and leader during 2018 and 2019 seasons…captured the Darling Downs championship in 2016-19 in cross country, the 800 meters, and 1,500 meters…also competed for Queensland cross country and track and field club, where she placed second in the U20 1,500 meters in 2019 and eighth in the U18 4k in 2019…ran for Australian track and field, where she placed fourth in the 1,500 meters and sixth in the 800 meters at the U18 level in 2018.