University of New Mexico Lobos athletics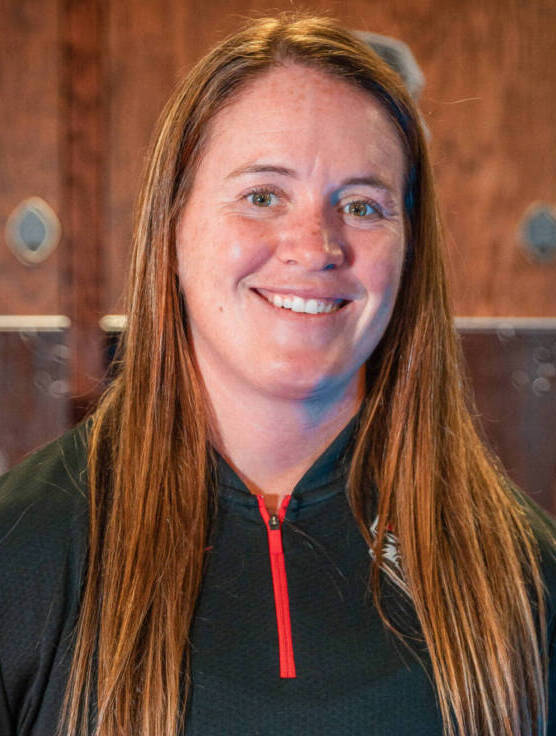 Morgan Spearman enters her first season as an assistant coach with the Lobos after joining the program in June 2022.
In her role with UNM, Spearman's primary responsibilities will be hitting and outfield with recruiting as a secondary responsibility.
"We have worked together for five years now and balance each other well," stated Dickson. "Her strengths include player development and teaching the game, with an incredible work ethic and task efficiency, and preparation with scouting and practice plans. I'm excited to have her join UNM Softball."
As mentioned, the new Lobo coach has worked with Dickson for the past five seasons at Stephen F. Austin, working with the Ladyjack outfielders and hitters as well as handled team travel and program operations.
"First off, I want to thank Coach Dickson for this opportunity to come to The University of New Mexico with her," commented Spearman. "Working alongside Coach Dickson these last five years has been nothing but enjoyment. What I love most about working with her is the winning mindset and culture she brings.
"I am looking forward to getting on campus and starting to work with this program and awesome administration. Lastly, thank you Eddie Nuñez and David Williams for this opportunity as well. Go Lobos."
Working with Dickson, Spearman was instrumental to the Ladyjacks' success in winning the Southland Conference in 2021 and the WAC Southwest Division in 2022 and in accumulating 30-plus wins in four of the past five seasons. Working with the hitters, Spearman developed the 2021 Southland Hitter of the Year along with three named to the All-Southland First Team, two placed on the All-Southland Second Team and one on the All-Southland Third Team in 2021. This past year, Spearman helped two players earn All-WAC Second Team honors.
During her time at SFA, the Ladyjacks had two hitter of the year selections.
Previous to serving as the assistant coach at SFA, Spearman was an assistant coach at Eastern New Mexico from 2016-17 and was a graduate assistant at her alma mater, Angelo State, from 2014-16.
Spearman played collegiately at Angelo State from 2011-14, earning All-America honors in 2013 and 2014. Further, she was named to the first team all-region and a NFCA Third Team All-American in 2013 and in 2014, was named to the NFCA All-America First Team and named the Division II Softball Player of the Year Honda Cup Award winner. An outfielder, Spearman was the Lone Star Conference Player of the Year in 2014, and broke Angelo State and Lone Star Conference single-season records her senior season after hitting .506.